In some special cases, entire cities can earn a designation. I will show you our top 8 UNESCO World Heritage Cities that deserve a spot on your bucket list with a couple of honorable mentions at the end.
UNESCO has identified 878 World Heritage Sites that it considers of "outstanding universal value". Australia's Great Barrier Reef, Yellowstone National Park, Egypt's Great Pyramids, the Galapagos Islands, Greece's Acropolis are just a few of the sites we all know. These are just the running list of UNESCO World Heritage Sites. The list reads like our planet's most incredible natural and historically significant wonders.
There are whole cities designated as UNESCO sites. Here are the top ones to make our list!


Book Highly Recommended UNESCO World Heritage Activities and Attractions Below
What City Has The Most UNESCO Sites?
Cordoba, Spain has the most sites over any other city in the world. It is the capital of Cordoba Province and is located in the Andalusia region of southern Spain. Cordoba is one of the oldest Spanish towns which began as a Roman settlement before being captured by the Visigoths and then the Umayyad-Caliphate.
It was an important Roman city and a major Islamic center in the Middle Ages. It's best known for La Mezquita, an immense mosque dating from 784 A.D., featuring a columned prayer hall and older Byzantine mosaics. It became a Catholic church in 1236, and a Renaissance-style nave was added in the 17th century. In 2018, Cordoba became the first city in the program to have four UNESCO World Heritage Sites.
How Many UNESCO World Heritage Cities Are There?
There are 250 UNESCO World Heritage Cities for you to see while you travel the world. That does not include all of the individual sites you can add to your list. The UNESCO Program offers assistance to these sites and cities to preserve their heritage for years to come.
There is no other city in the world like Jerusalem. It is one of the oldest cities in the world. It is located between the Mediterranean and Dead Seas on a plateau in the Judean Mountain range.
Jerusalem is home to some of the most important religious sites in Judaism, Islam, and Christianity and still has conflicts over who lays claim to these sites. It is a war that has not yet been won. Because of this, people from around the world flock to its memorials, and monuments. From the Temple Mount and the Western Wall to the Church of the Holy Sepulcher. You will hear church bells as you roam the streets.
Fez, Morocco
Fez gets away with far fewer tourists around its maze-like souks and elegant hammams and with the lack of crowds, it is all the better for soaking up the unique atmosphere of Morocco's cultural capital.
Begin your tour at Bab Bou Jeloud, a beautiful Moorish gate just outside the city. Bab Bou Jeloud or The Blue Gate of Fez is at the entrance to the Medina and leads to a stretch of restaurants on the other side before the main shopping streets of the Medina opens up. Decorated with blue zellij on the outside and green on the inside, it's relatively young at only 200 years old. Worth a picture since it is so nicely decorated.
You will then make your way back through its labyrinthine streets perfumed with spices to the city's storied tanneries. Morocco, which specializes in leather goods such as babouche slippers and poufs, will offer a unique shopping experience.
Cartagena is deemed the most romantic city in Colombia, and one of my personal favorites, it is situated on the Caribbean Sea on the Northern Coast. When you visit you will see the famous Walled City which has preserved the city and is full of historical and architectural wonders.
Stunning 16th and 17th-century Spanish colonial architecture and the impressive battlements that surround it, painstakingly refurbished and restored, saw UNESCO named Cartagena, a World Heritage Site in 1984.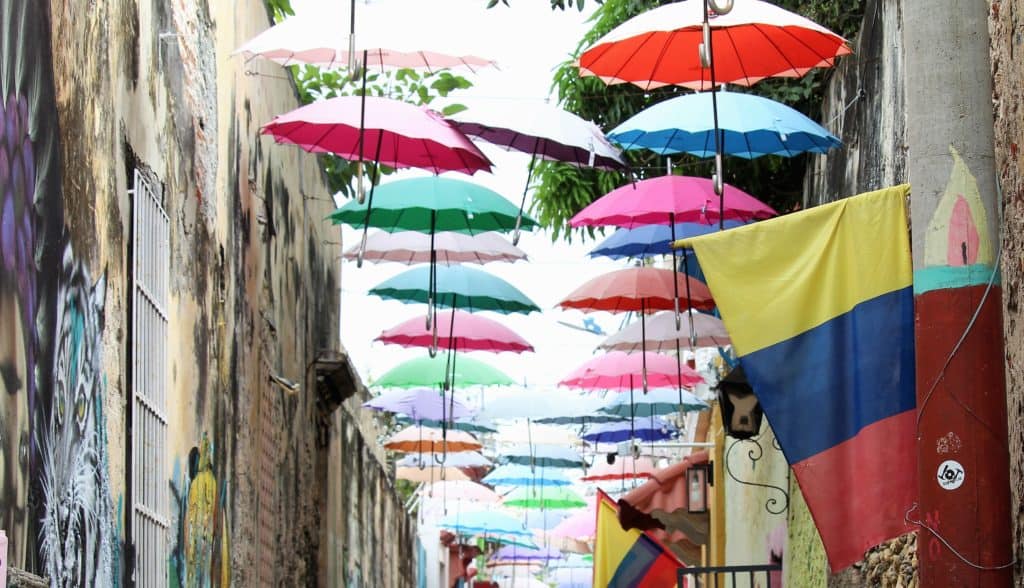 Once you arrive, you will find winding tight streets, brightly painted houses, warm climate. Colombian Cumbia and Mapalé music will be what you find as you stroll through this historical city. Combine this with the sea breeze and friendly people who transport you back hundreds of years in time to when Cartagena was one of the main ports in the Americas.
Salzburg, Austria
Salzburg is perhaps most famous as the birthplace of Mozart. It is amazing how little the city has changed in the 250 years since. Its picturesque Old Town is a preserved vision of Baroque architecture, monuments, palaces, and gardens that continue to entrance visitors.
Explore the 11th-century Hohensalzburg fortress at the top of the hill. Then enjoy a Mozart Dinner Concert by candlelight in an old concert hall. Take a tour of the Von Trapp homes, and see the streets where the Sound of Music was filmed.
Quito, Ecuador
Quito, Ecuador's capital, was one of the world's first designated UNESCO heritage sites. It was built on a site of Incan ruins high in the Andes. It is nestled in between two mountain peaks and totally deserves a spot on the bucket list.
Quito is one of the biggest and most well-preserved colonial cities in Latin America. Spanish, Moorish, Italian, and indigenous cultures are mixed harmoniously. You will find hundreds of Baroque churches and monasteries. Add to these, generations-old restaurants as well as contemporary art museums. See a bird's-eye view of the city during a cable car ride to the top of Pichincha Volcano.
After you can then head down for a closer look at the bars and live music lining the pedestrians-only street La Ronda.
Bruges, Belgium
Visit the Belgian beautiful city of Bruges located in Northwest Belgium. You won't find a more beautifully preserved, lost-in-time city in Europe. You will be able to see Stadhuis, the 14th-century town hall which escaped WWI relatively unscathed. Thanks to a UNESCO designation in 2000, this "Venice of the North" remains exactly as it was.
You will find many tranquil waterways. You will visit a medieval market square that features a 13th-century belfry with a 47-bell carillon and tower with panoramic views.
A favorite pastime of biking along the narrow cobblestone streets, make this city a must for your bucket list. The streets are lined with independent galleries, breweries, and many famous chocolate shops where you will find the finest Belgian chocolate.
Cusco, Peru
This ancient Incan capital is located in the Andes Mountains in Southeast Peru. The City of Cusco is often called Cuzco! Because of its antiquity and importance, the city center retains many buildings, plazas, streets and churches from colonial times. There are even some pre-Columbian structures, which led to its declaration as a World Heritage Site by UNESCO in 1983.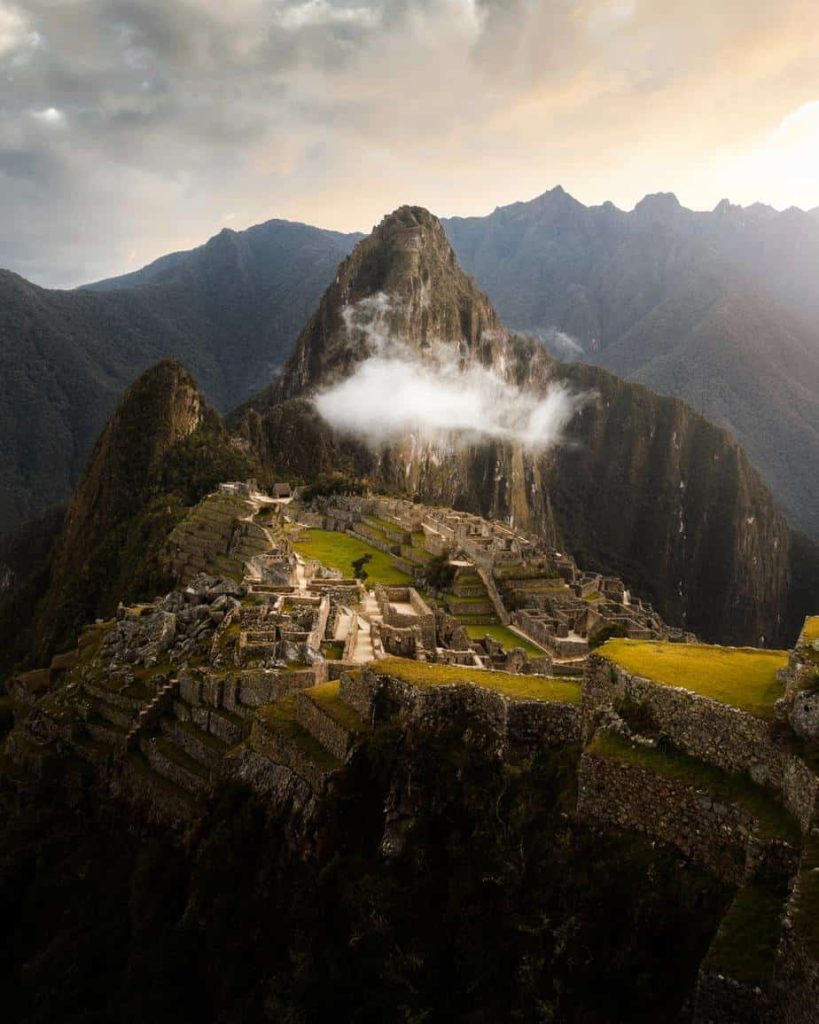 If you are preparing for a trek to Machu Picchu and the Sacred Valley of the Incas you must first adjust to the altitude while staying in Cusco. There couldn't be a better place to spend an extra few days to make that adjustment.
This ancient city in the Peruvian Andes that is filled with so many colorful local markets, colonial architecture, Baroque churches, and Inca ruins. You will definitely want to spend a few extra days here just to be able to see everything.
Hang around the arcades of the central Plaza de Armas to find souvenirs. You can enjoy a hearty breakfast or lunch at Mercado San Blas which is a much less crowded version than the more popular Mercado San Pedro.
Hội An is a city on Vietnam's central coast known for its well-preserved Ancient Town, cut through with canals. The former port city is a melting pot of history and is reflected in its architecture. You will find a mix of eras and architectural styles from wooden Chinese shops and temples to colorful French colonial buildings, ornate Vietnamese tube houses and the iconic Japanese Covered Bridge with its pagoda.
These are the best 8 UNESCO World Heritage Cities to put on your bucket list.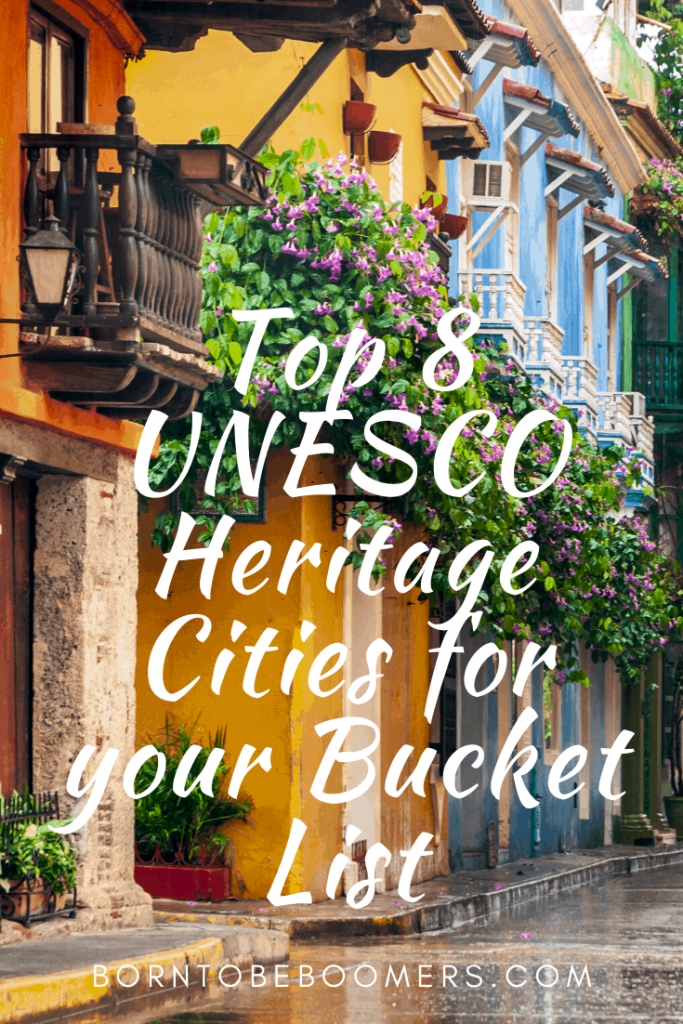 We have added a few honorable mentions along with a full list of cities and the sites.
See the travel mistakes you can avoid while traveling here!