Jonesborough, Tennessee is a pet-friendly, small community just outside of the Tri-Cities area, which includes Johnson City, Kingsport and Bristol. This is all located in the larger region of Northeast Tennessee. You can see everything we have done in the area in our Ultimate Guide of Northeast Tennessee!
This is a sponsored post with Northeast Tennessee. Opinions are 100% my own.
Jonesborough was originally founded in 1779 before Tennessee was ever a state. The town was named after Willie Jones who wanted to expand North Carolina further west and across the Appalachian Mountains.
The town was later named Jonesboro, but since then was changed back to its original name of Jonesborough. In 1784, Jonesborough became the capital of the State of Franklin. The state was never recognized by Congress and it was eventually reclaimed by North Carolina.
Shopping in Jonesborough, Tennessee
I convince my friends to leave Boone Lake and head to Jonesborough, Tennessee to check it out. It is about 20 minutes from Boone Lake. We head downtown and park to start our walking tour of the historic town.
Gabriel's

The Lollipop Shop

Noelle's Gift Shop
There are antique stores with multiple vendors and a varied selection of items from furniture to antique glassware. Jonesborough is not short on cute gift and holiday shops with unique items. After walking around Jonesborough, I remembered the storefront location of where my mother bought me my first formal dress for the 8th-grade dance.
Make sure you stop by The Corner Cup for a cup of coffee! The Corner Cup is a cute little coffee shop that also houses local artists and creatives selling and showing their pieces to the public. Here you will be able to find a great cup of coffee and unique hand made items for sale.
Tennessee Hills Distillery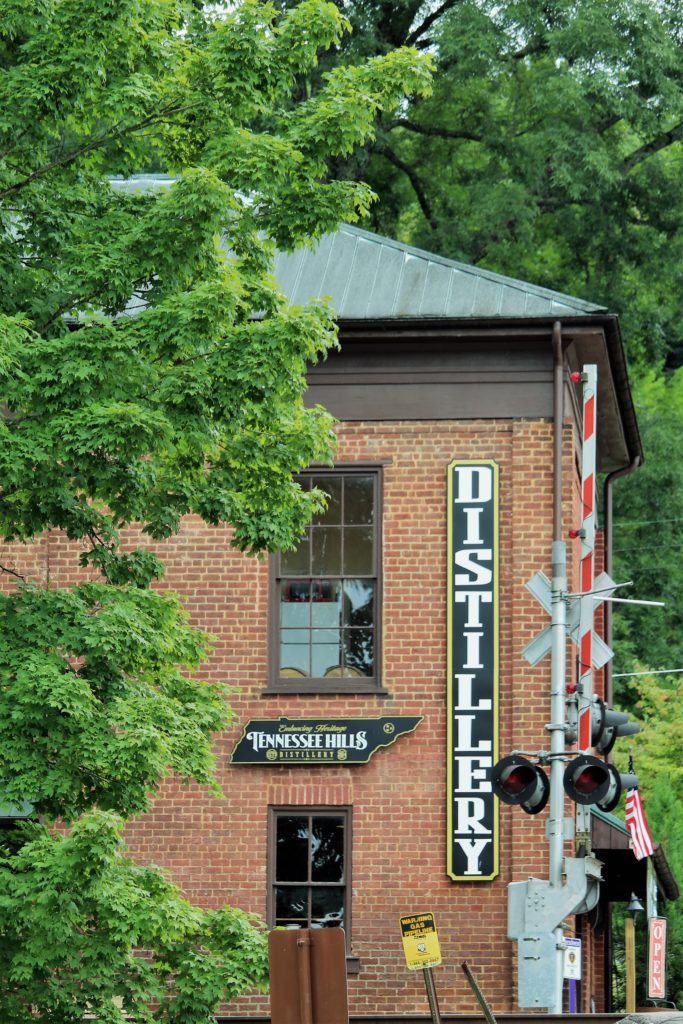 As you stroll around Jonesborough you head towards a stream that runs along the train tracks. Behind the railroad tracks, you will see a brick building. Tennessee Hils Distillery offers free tours and tastings. I can't wait to try it the next time I am in the area! There was a line at the bar waiting for their shots! This is a really popular spot in Jonesborough!
East Tennessee Hemp Company
Hemp is a local crop, grown just down the road. They have everything from tinctures, backpacks and clothing to ice cream. I guess this replaced the Fried Ice Cream I got in Jonesborough as a kid! It is interesting to discuss the industry with the owners and learn about the number of products they can make with hemp.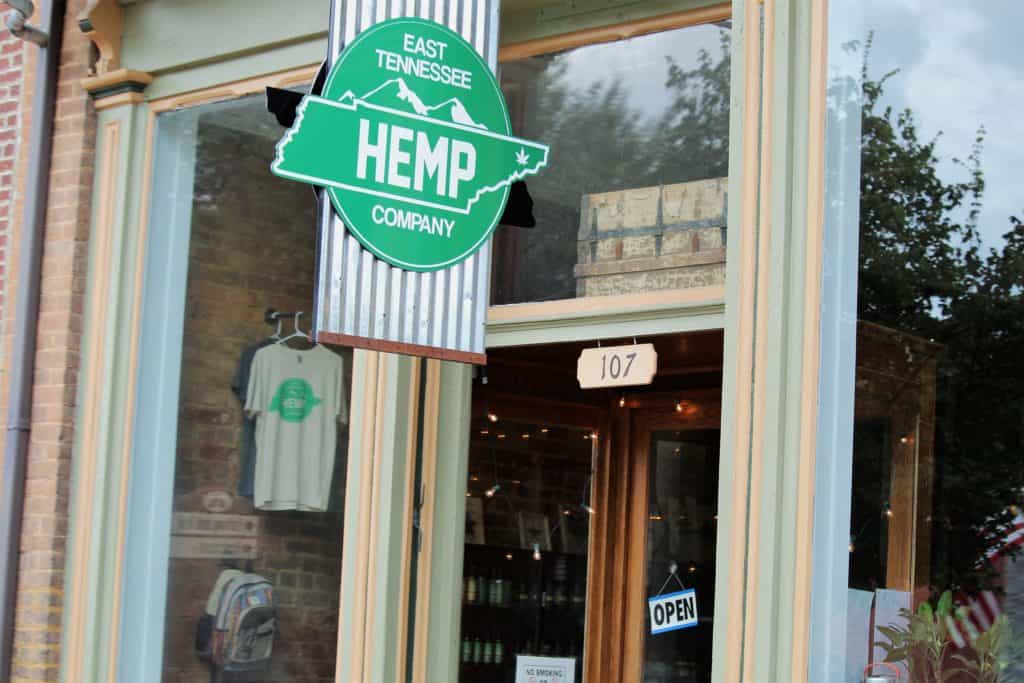 The Food in Jonesborough, Tennessee
Boone Street Market
Boone Street Market was started as a part of the Jonesborough Farmer's Market. The Jonesborough Farmers Market opened for its first season in May of 2008. A non-profit market and restaurant, the Boone Street Market, provides a market for local farmers and fresh locally sourced foods for customers. All of the food has been sourced within 100 miles of Jonesborough.
Located just off the main street in downtown Jonesborough, you will find unique and local food items for sale as well as a great restaurant. I think this is one of my favorite spots in Jonesborough! I wish every town had this type of market to support local farmers!
The idea of the non-profit was to allow the farmers and food artisans to be able to make the maximum return on the sale of their goods. The Farmer's who sell here make more money since there is no middle man or reseller to drive the costs up and the profits down.
On the Menu
You have to try the watermelon rind salad! It was the perfect start to our dinner on a warm summer evening! Watermelon rinds are marinated in a vinaigrette dressing with red onions and grape tomatoes. I believe that was a sprig of mint as well. It was light and refreshing!
The next dish was the Beef Brisket with Hoe Cakes and beans served with a complementing wine. The Brisket was caramelized nicely and very tender.
This was my first time trying a Hoe Cake and they were delicious! It is kind of like a corn muffin pancake! The chef drizzled a sauce on there that really kicked up the flavor. It was a nice change from the usual potatoes or rice!
The Executive Chef, Neal Smith, wants to serve authentic southern dishes like his grandmother made for him as a child growing up in Tennessee.
Peanut Butter Silk Pie ended this perfect southern meal, a delectable combination of sweet and salty! The chef was not shy with the chocolate shavings either!
History of Jonesborough, Tennessee
There is so much history for such a small little town! Jonesborough was originally in the Washington District. Jonesborough then became the capital of the State of Franklin which was never recognized by congress as an actual state. Later, Jonesborough became a part of North Carolina and eventually Tennessee.
The courthouse was built and that's how it all started in Jonesborough, making it an official town in the area. They chose Jonesborough because of its centralized location to new settlements in the area.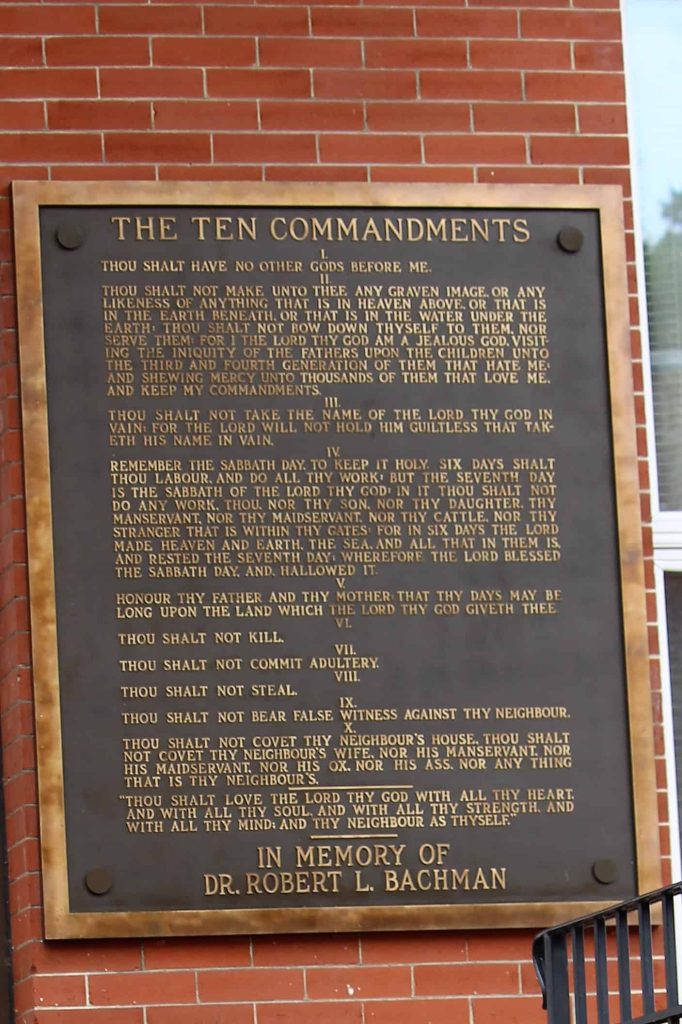 The Chester Inn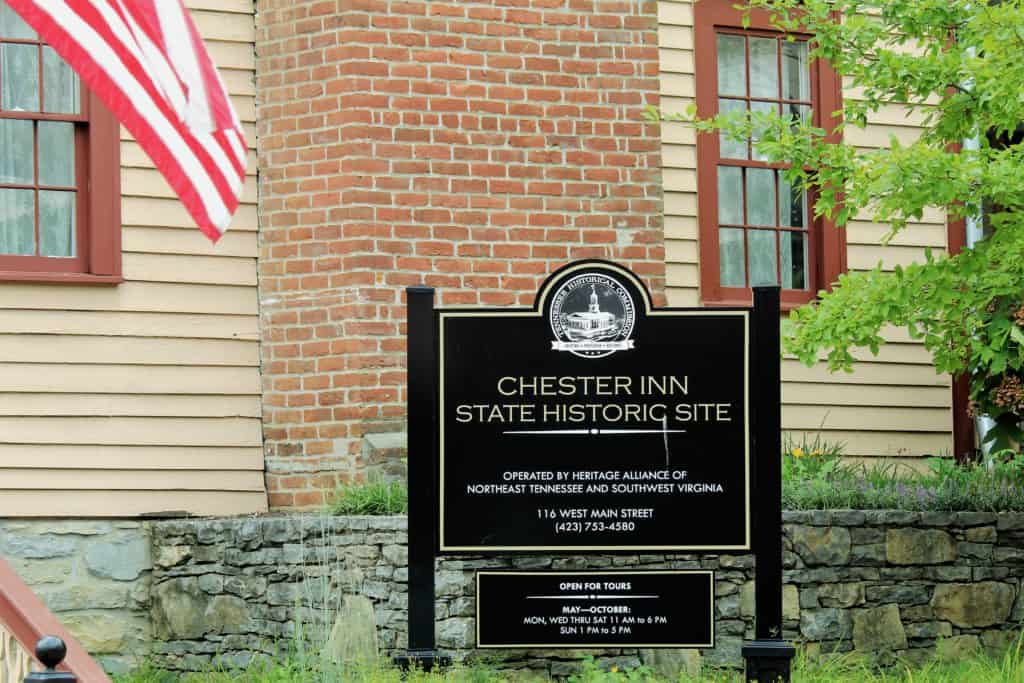 We took a tour with a local historian from the Chester Inn. She told us the vivid history of the Chester and how the renovation to the original state. The downstairs is now a museum!
We had such a great time on the Chester Inn Tour! The folks from Jonesborough and the Chester Inn were not only friendly but fun! They encouraged us and Bo to get into the character of the original settlers of Jonesborough!
Christopher Taylor House
The Christoper Taylor house was not originally located in this spot. Moved from its original spot a mile away to Main Street to prevent its demise and become a tourist attraction. Christopher Taylor came to the area to protect the residents of Jonesborough from Indian attacks.
Andrew Jackson was the most famous resident of this home. He practiced law here before moving on to Nashville. You will enjoy seeing an original settler's cabin while touring Jonesborough!
The Abolition Publication
The Abolition Publications were the first publications of their kind standing for the abolition of slavery. A second publication started in Jonesborough and the two writers were bitter rivals. Some of the Jonesborough residents were vehemently against slavery. Elihu Embree published The Emancipator from April 1820 until his death.
The publication originally started with 6 subscribers and eventually grew to 2000. His primary focus was to send the publication the state governors. They would not be open to these new ideas as they themselves owned slaves. There were many plantations with slaves working throughout the South. In Washington County, where Jonesborough is located, there were already several free black people.
One new thing I learned was that Elihu Embree actually still owned slaves! He married a woman who already owned slaves. They believe he struggled with the values he was unable to live up to.
The International Storytelling Center
The International Storytelling Center is dedicated to building a better world through storytelling. In 1973, the Center had its first storytelling festival.
You will find master storytellers who come here to grace its stage all year long.
The International Storytelling Stage

The International Storytelling Center
The National Storytelling Festival has become America's foremost storytelling showcase. Which started a national rebirth of storytelling allowing stories to be presented to future generations.
There is something for everyone in Jonesborough, Tennessee to enjoy! Let me know in the comments if you have been to Jonesborough! What was your favorite place to visit?
Check out Bristol, Tennesee and the Nascar race they host every year!