If you are nearing retirement and like to stay active you will want to see this study of the top 25 best cities to stay active in retirement. We are fortunate to live in a beautiful small town in Florida so I do not have far to go when it comes to living in a great retirement state. The study from Smart Asset will not only show you the best states to live in but also shows you the best cities to reside in for an active retirement.
One thing I quickly realized after deciding to get out of the corporate world and retiring from banking, was that I was bored and quickly getting out of shape. Exercise for your body, mind and soul has to be a priority in your everyday activities if you want to stay healthy.
Once you retire you quickly realize all of the things you wanted to do in retirement are not necessarily going to fill your days. It is important to keep a purpose and stay active so that your health does not deteriorate.
You now have the time to travel and stay a little longer, visit friends and family, meet friends for lunch. You will want your home city to be a place that you can easily find plenty of opportunities to stay active during your retirement.
Things To Consider When Choosing the Best Place to Retire and Stay Active
I had often dreamed of retiring to the mountains in a rural area. Now that we are in our 50's we realize this may not be a great choice for us. We like being close to everything like quality health care, shopping, golf and the gym. Where we currently live, it only takes 8-10 minutes to get to any of these resources and activities. In the mountains, it often takes us 20-30 minutes to get to a more populated area. Things are much more spread out and the small towns are really small.
Living in too small of a town can make it difficult to find enough activities that you like. I was interested to see this study on where the best cities are to retire and stay active. Fortunately, in my area, we have a wide range of volunteer and physical activities to keep me busy every day but I thought it was important for others who are looking to relocate once they retire.
Once you are retired you will want to look for things to put on your daily list. Here are some of the most common activities that Seniors love to integrate into their daily routine.
Common Retirement Activities
Exercise
Zumba, Yoga, Pilates and Barre Classes
Dance classes – Line Dancing, Salsa, Swing and Ball Room Dancing
Gym memberships that include swimming, weights and cardio
Golf, pickleball, racquetball and tennis
Walking or hiking
Volunteering
Habitat for Humanity, homeless shelters, children's homes
SCORE Small Business Mentors
Tutoring
Community Garden
Charity Thrift Shops
Hospitals
Animal Rescues
Churches
The Top States to Stay Active in Retirement
California and Florida are at the top of the list for the top states and most coastal areas offer the best amenities for seniors who want to stay active. Once the data was run, Florida and California claimed 7 of the top 10 cities.
In addition, coastal cities do really well due to the beauty and popularity of the area. Due to the popularity of living near the beach, coastal towns have plenty of places for walking in the community. I know where I live there are community parks and walking trails in addition to boardwalks along the ocean. Let's not forget the beach itself!
Out of the top 10 cities, only one, Missoula Montana, was not on the coast. The other 9 cities were located either on the west or east coast of the US.
Municipalities are Catching On
Smart city planners and marketers are learning the value in attracting families AND retirees. By providing free and easy to access activities for all age ranges they are attracting people to their community and building a sustainable economy.
When we went to Johnson City, Tennessee, they had put a lot of effort into revamping their community to attract retirees. There were rails to trails programs and plenty to do for seniors with more plans underway. The collaboration between the mayor and small business owners was impressive. They were building bike parks, organizing festivals, concerts and farmer's markets.
When municipalities are focused on growth in this way, not only do they help build a retirement friendly community but they are also supporting the small businesses in downtown Johnson City. You can read more about this up and coming retirement community in my article, Discover Johnson City.
Top 25 Best Cities To Stay Active in Retirement
Methodology
Smart Assets takes into consideration these attributes which are directly from their study. The took the data from 544 of the largest cities in the US.
Retirement communities per 1,000 residents – This is the number of retirement communities in the area per 1,000 residents. Data comes from the Census Bureau's Zip Code Business Patterns survey.
Medical centers per 1,000 residents – This is the number of medical centers in the area per 1,000 residents. Data comes from the Census Bureau's Zip Code Business Patterns survey.
Senior population percentage – This is the number of seniors in the area as a percentage of the total population. Data is from the U.S. Census Bureau's American Communities Survey.
Tax burden – The average effective tax rate in the area was used. They calculated this using their retirement tax calculator based on income taxes, sales tax and applicable rules and deductions for a retiree earning $35,000 per year.
Walk score – This is a measure of the city's overall walkability. Data comes from Walk Score.
Fitness-related businesses as a percentage of all local businesses – This is the number of fitness-related businesses (such as recreation centers and gyms) as a percentage of all local businesses in the area. Data comes from the Census Bureau's Zip Code Business Patterns survey.
Golf courses per 100,000 residents – This is the number of golf courses in the area per 100,000 residents. Data comes from the Census Bureau's Zip Code Business Patterns survey.
First, they ranked each city in each metric. Then Smart Asset averaged those rankings, giving double weight to walk score but only a single weight to the other metrics. Then they used this average ranking to assign a score to each city. The city with the best average ranking received a score of 100, with lower rankings corresponding to lower scores. This is how the best cities for an active retirement was determined.
How to Decide Which City is the Best
In my opinion, the best towns are the ones that take the entire community into consideration, not just retirees. A community that offers something for everyone is where I think seniors can get the most out of life and stay active.
Whether you choose a larger city, small town or go rural you will want to consider all of the activities that are offered and supported by the community.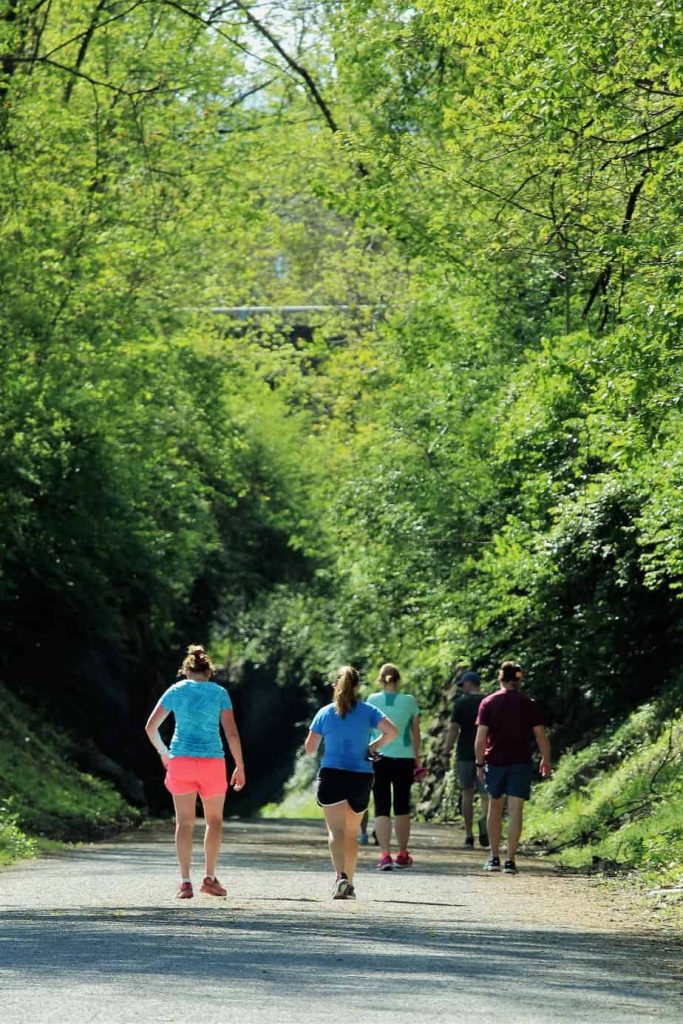 Check out our post on fun ways to fill up your calendar!
If you are looking to fill up your calendar after the kids leave, check out this post to see the different ways you can do that. Often our careers and family can overtake our lives and when things change we have to find other ways to fill up our days.
These statements have not been evaluated by the Food and Drug Administration. Any product(s) on this website is not intended to diagnose, treat, cure, or prevent any disease.

Always consult a licensed health care professional before starting any supplement or nutraceutical. Especially if you are pregnant or have any pre-existing medical conditions. Individual results may vary. These are from my own experience and the experience of others and only our opinions.