While we were staying at the Plantation Beach Club in Stuart, Florida, I wanted to immerse myself in the local area so I reached out to the Martin County Office of Tourism to get information on the area. We decided to partner together and they sponsored many of the activities you will see here. All opinions are 100% my own.
Martin County is located on the east coast of Florida on the Treasure Coast. It is approximately 30 minutes from West Palm Beach. Stuart is the County Seat and there are many smaller towns you can visit like Port Salerno, Hobe Sound and Indiantown. Stuart and the surrounding areas offer unique outdoor activities on the water or while hiking. You can visit their many museums and pioneer homes while visiting.
The Martin County Visitor Bureau, really made sure our visit hit every area of Martin County, giving you, a Guide to Stuart and Martin County, Florida!

Book Now Martin County Activities and Attractions
Where to Stay in Stuart and Martin County, FL
We were hosted by Hilton Grand Vacations at their oceanfront property, Plantation Beach Club, which is located on Hutchinson Island, in Martin County, and is a part of the larger area of Stuart, Florida. Stuart is the county seat of Martin County. Our partnership started with Plantation Beach Club which is owned by Hilton Grand Vacations. It is an all-condominium facility with a pool and all of the condos are oceanfront. This condo is located on some of the most magnificent beaches in the state of Florida and is located in the larger Hutchinson Island Marriot Resort.
Plantation Beach Club is centrally located in Martin County, so you'll always have something to do. After spending our days out exploring we were always ready to get back and enjoy the beauty of the Plantation Beach Club. With sweeping views of Hutchinson Island, it's the perfect way to unwind after a long day!
Plus, Hilton Grand Vacations pays for guests and owners to have an all-access pass, in other words, you get to enjoy the amenities in the larger Marriott Resort! With this in mind, take advantage of the clubhouse, pools, great restaurants, and a stunning golf course!
Your Ultimate Guide to Stuart and Martin County, Florida!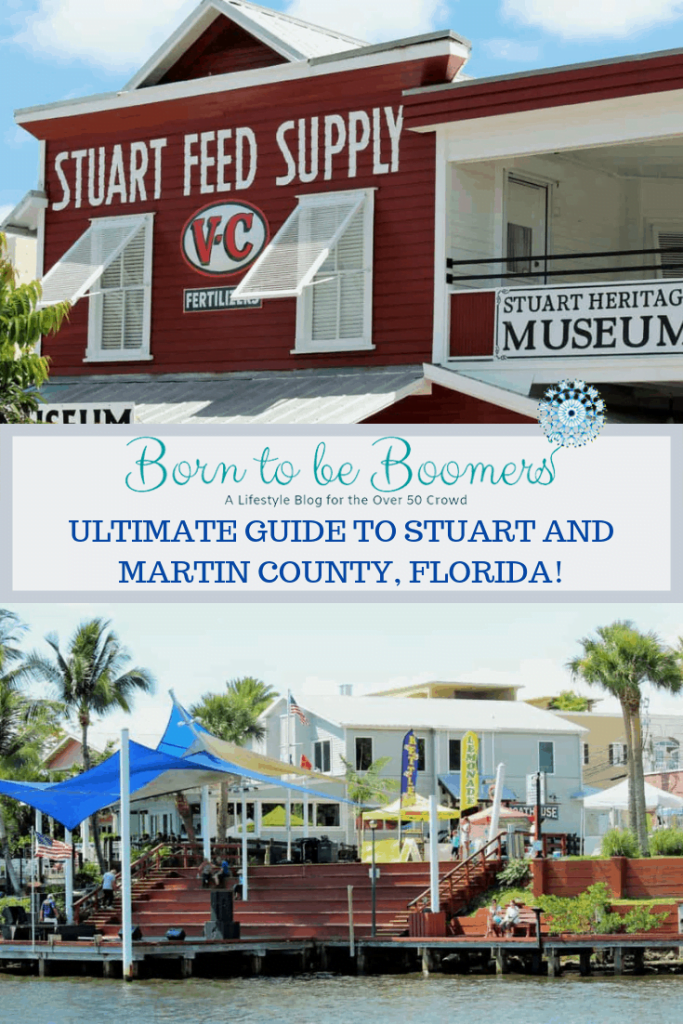 Martin County
Martin County is made up of Stuart, the county seat and several other small towns and villages, making it a great Florida vacation destination. Not only were we able to visit Stuart, but we also spent time in Hobe Sound, Indiantown, Port Salerno, and Hutchinson Island. So let's get started!
Stuart was recognized by the Huffington Post as one of the "Top 10 Beach Towns" making Plantation Beach Club a great choice as they are located on some of the best beaches in Martin County.
Book Martin County Activities and Attractions
Day One – Stuart
Named the #1 Happiest Seaside Town designation by Coastal Living Magazine, I can tell you the people are very friendly here! You will find a free tram/trolley that will get you around downtown Stuart and also give you the history of the area if you ask. Our driver was well-versed in everything about downtown Stuart and its history!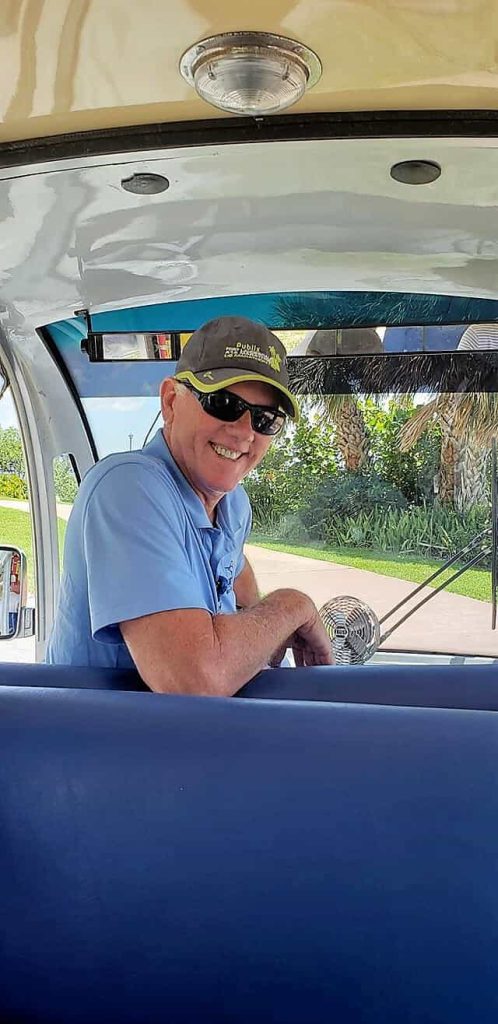 With Stuart being the county seat there is plenty to do as it is the largest municipality in Martin County.
We started downtown with the Stuart Green Market. We were able to find free parking when we entered the downtown area. As we walked to the waterfront we see tents set up with every kind of food, fruit and veggie you can imagine. The food is truly amazing! There were artisan French cheeses, every kind of homemade baked good and fresh fruits and veggies! This is a great place to get brunch on Sunday morning.
Be sure to plan a visit on Sunday to enjoy the free Rockin' RiverWalk Music Series! Listen to multiple cool jazz bands with a view of the St. Lucie River.
As you walk around the downtown area you will see there is a lot more than just food. Learn all about the history of Stuart Florida in the Stuart Heritage Museum! This area has a rich history and you'll love learning all about it! Located in the oldest commercial building in Stuart and Martin County, it's a treasure trove of history for everyone to enjoy.
Known for its restaurants, water sports, fishing, and boating Stuart has a lot to offer. Including a multitude of cool waterfront businesses to discover!
We even were able to ride on a Schooner, called the Schooner Lily, where you can take a sail on the Saint Lucie River and explore the area. We chose the Sunset Sail and it was a remarkable ride. Make your reservations with Treasure Coast Sailing Adventures! They encourage you to bring a bottle of wine and hors d'oeuvres to enjoy as you cruise the river!
Day Two – Hobe Sound
Hobe Sound is considered an environmentally sensitive area and after doing the Riding the Waves tour I can see why! On this tour, you will see Osprey Nests, all types of Florida birds, and maybe even Bottlenose Dolphins as you are guided by a certified Florida Naturalist.
We saw a whole family of Dolphins on this trip! You're in control as you maneuver through the mangroves in your own personal power catamarans looking at the wildlife!
There was a lot of glare on my phone so be patient and watch to the end. You will see how close we get to the Dolphins!
On our way to Hobe Sound, we found a road lined with these awesome Banyan Trees! Taking the back roads is the way to go in Martin County. Banyan Trees are all over the place in Martin County, this was the largest group we found on our travels.
Day Three – Indiantown
This would not be a true Guide to Martin County if we didn't include Indiantown. We headed west to the small village, it's located about 15 miles west of Stuart and on the way you can take a drive through old Florida. Take County Road 714, the Martin Grade Scenic Highway, is true old Florida at it's best! You will see cattle ranches and other farms along with wildlife.
Dupuis Management Area
We visited DuPuis Nature Center which is a 21,000 Acre site owned by the South Florida Water Management District. There is so much to do here from camping, fishing, hiking, bird watching, equestrian trails, to rustic camping. We were able to drive 7.5 miles to a lake to do some bird watching!
Seminole Inn
While in Indiantown you will want to stop by the Historical Seminole Inn. The Inn has an interesting history, that includes English Royalty! The drive there will take you through old Florida. The Inn will take you back to a simpler time of the pioneer days of Florida.
The Seminole Inn built in the 1920s by a banker named S. Davies Warfield, who put Indiantown on the map. Wallis Warfield, his niece often served as hostess at the Inn as well as presiding over the gala opening. Wallis later became the Duchess of Windsor, and she and the Duke later visited the Inn several times.
The Seminole Inn's other claim to fame is there Fried Chicken Buffet that has won many awards! You will find a salad bar with all the fixings!
Day Four – Port Salerno
Port Salerno is one of my favorite towns in Marting County. Port Salerno is an eclectic historic fishing village with fantastic art galleries and waterfront dining featuring some of the best locally caught seafood! Stop by Manatee Park in the Village in the winter months to see the Manatees staying warm in the cove!
Zeke's Surf and Paddle
Paddle-boarding! Something I always want to do and never get around to it. The one time I tried it I was alone, in the ocean and could not seem to stay up with the choppy waves!
We meet with Rochelle and Zeke's Surf and Paddle at the Sansprit Park to experience the waterways and mangroves of Port Salerno and Martin County! The group paddled for three hours through the calm waters in the canals of Port Salerno. We ended up in the mangroves where there were tales of Florida Crocodiles from some locals we passed on the docks. Unfortunately, we did not get to see any. Apparently, they are quite docile and totally afraid of humans!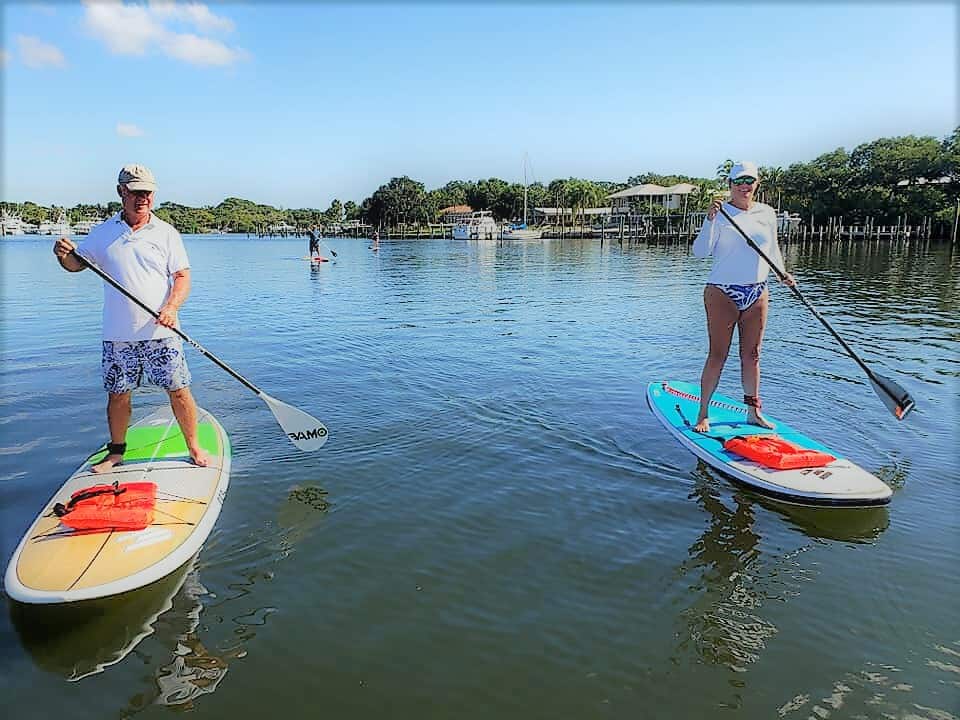 Rochelle was amazing as she first taught us how to stay up, and second, guided us through the waterways and mangroves in this truly special excursion! Don't worry! She takes the pics and brings the water!
Twisted Tuna
After you cruise by the Twisted Tuna on your paddle-board, make sure you drive over to get lunch because you will be hungry after 3 hours on the water, we went twice to Twisted Tuna on our trip and it was excellent every time! There are a bunch of great restaurants in the village that offer fresh fish and local farm to table options. You definitely do not want to miss Port Salerno!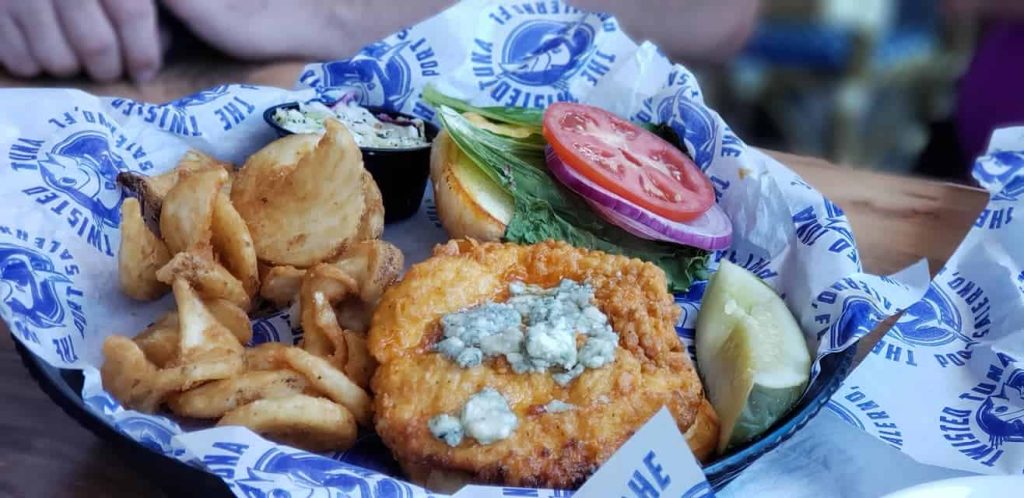 The next two days we stayed on Hutchinson Island, which was nice to be close to our condo. Within a few short minutes, you can be in some of the coolest museums and attractions in Martin County! Our next three spots are just outside the entrance of Indian River Plantation and just a few minutes away from our how away from home at Plantation Beach Club!
Florida Oceanographic Coastal Center is fun for the whole family! It is a 57 Acre nature center located on the Indian River. There are educational programs are for all ages. We made it in the nick of time to see the feeding of the Stingrays!
You will experience nature trails, turtles, sharks and touch tanks that everyone can enjoy! Remember to call ahead for feeding times so you can really interact with the stingrays.
Jack is hand-feeding the stingrays at the Florida Oceanographic Institute.
Elliot Museum
The Elliot Museum is located right across the street from the Florida Oceanographic Institute! The museum's mission is to inspire innovation and creativity through technology, history, and art. Given these points, my description and photos will never do this 46,000 square foot museum any justice. You must see it for yourself! And it will take a full day to see everything.
There is an impressive collection of antique modes of transportation like boats, bicycles, and automobiles. There is even a plane! On the second floor, there is also a room dedicated just to baseball and another to Frances Langford, a famous starlet from the 1930s and 40s!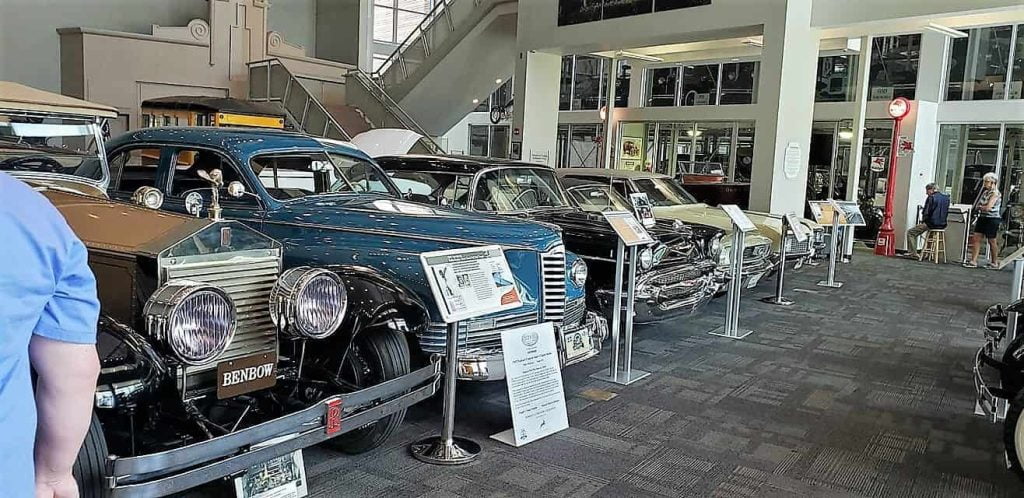 House of Refuge Museum is located on a small strip of land in between the Atlantic ocean and the Indian River. This house was used to help people who made it to shore to survive in the wilderness of this barrier island.
The House of Refuge at Gilbert's Bar is the only remaining House of Refuge. Built as one of ten along the east coast of Florida, it is the oldest structure in Martin County and is listed on the National Register of Historic Places.
As we entered the museum we met with a volunteer who sat us down in rocking chairs, and in the air-conditioning, to tell us the history of the property. She was a great storyteller and loved the museum! You will then be able to tour the museum and see many historical items from the House's past.
It is a must-see and an integral part of the history if you are going to be visiting Martin County!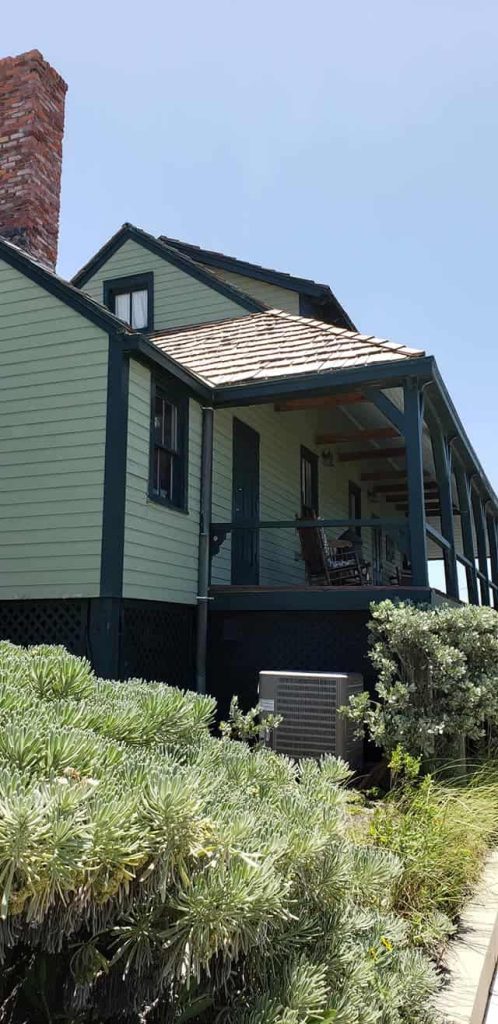 Mentionable Restaurants
Additionally, I want to share some of the amazing restaurants that we enjoyed along the way. Since we lucked out and every meal we had was excellent in every aspect, you should know about them as well!
Riverwalk Cafe and Oyster Bar is an excellent choice if you are looking for fresh fish and a great wine list. To begin with, the fish was AMAZING! We started with the Tuna which was sitting on a PILE of avocado and I ordered the Black Grouper which by all means you should try. Not to mention the desserts were outstanding too! They had a chocolate bread pudding, in particular, that was out of this world, making this my favorite restaurant the entire trip!
Spritz City Bistro
Spritz City Bistro specifically is a top choice for brunch. I had been craving my new favorite dish, Avocado Toast with eggs, I found it on the menu and it was absolutely delightful! Especially the shaved Parmesan it added zing to the dish and I loved every bite! Locals say they have an amazing happy hour too, in fact, we'll be sure to let you know next time we visit!
Dolphin Bar and Shrimp House
Dolphin Bar and Shrimp House was top on my list. It was a beautiful drive, as we rode through a quaint neighborhood to get there, in fact, it reminded me of old Florida. As we walked through the door, the restaurant felt surprisingly familiar and after sitting down and ordering some cool drinks, it dawned on me that I had been there years ago.
It had once belonged to Frances Langford, a Hollywood film and radio star, that I mentioned above. Opening in 1961 and closing in the late 80s, the Outrigger, became a landmark on Florida's Treasure Coast and still is today.
Surprisingly, I was immediately flooded with nostalgia as I reminisced about coming here with my grandfather, as a teenager, almost 40 years ago. As a matter of fact, he loved her and this restaurant! Additionally, the interior looks the same to me with old wood floors and walls giving it that old Florida look from the 1950's!
We had a great time sitting on the river enjoying the breeze, not to mention the food was excellent too! Learn all about The Outrigger and Frances Langford, at the Elliot Museum. There's a whole room dedicated to her good works in detail, in the Martin County area and her career as a Hollywood starlet.
Do As Little or As Much As You Want!
Since nothing was more than 20 minutes away, the Plantation Beach Club is conveniently located. With proper timing, you'll be back to the beautiful beaches of Martin County and Plantation Beach Club!
Above all, stay flexible when planning your trip. We watched the weather and plan rainy days for museums and indoor activities. We also lucked out on this trip and did not see one drop of rain! If you go in the summer months, Florida can be a little soggy, especially in the afternoons.
Please Share Your Ultimate Guide to Stuart and Martin County, Florida!
Wrap Up
In essence, I hope you loved your Guide to Stuart and Martin County, Florida! All things considered, I know you will love Plantation Beach Club and everything Martin County has to offer! Also, be sure to share your experience in Martin County FL, we love hearing about your travels, and tips too!
Call and get this special offer on your stay at the Plantation Beach Club! Use the code SocialMD to get 10% off when you rent a condo at Plantation Beach Club. Please call 1-800-448-2736.