Every year we always head to the mountains in Northeast Georgia. The reason why? Cooler weather in the summertime, pet-friendly accommodations and friendly people make Northeast Georgia Mountains an easy choice.
The Northeast Georgia Mountain area is a community that boasts immense natural beauty and offers a wide range of activities throughout the year. Whether you're planning a romantic getaway, family vacation, or a weekend with friends, Northeast Georgia is the place to visit for cooler temps, plenty of fun things to do and beautiful outdoor mountain views.
There are plenty of small towns to visit in Northeast Georgia that offer fun for the whole family. We will go over each town and the different area attractions that we have found over the years of visiting this area.
Cities in the region include:
Helen
Cleveland
Blairsville
Sautee Nacoochee
Clarkesville
Clayton
Dahlonega
Gainesville
Hiawassee
Young Harris
Toccoa
Historic Lakemont
Tiger
Reasons I Love The Northeast Georgia Mountains
We have always stayed at Sunburst Adventures when we would evacuate for Hurricanes. We fell in love during our two-week stay here while we were waiting for power to be restored back in Florida.
Cooler temperatures are a definite here. Nothing compares to living in the National Forest. We often alternate between Tennessee and Georgia to escape the Florida summers.
Everything North of Sunburst Adventures, where we often stay in Clarkesville, is National Forest so you can really tell the difference between the temperatures because there are so many trees the air naturally stays cooler.
Driving through the winding roads the air is cool even on sunny warm days in August. It is the reason so many people from Atlanta and the surrounding areas flock to here in the summer.
The low temperatures in Northeast Georgia were 66 degrees in the morning and 82 degrees during the day.
Top attractions In North Georgia! Book Now
The People of Northeast Georgia
The people in Northeast Georgia are amazing. Talk about Southern Hospitality! Coming from busy South Florida that is jammed with people all winter, Northeast Georgia is a laid back and relaxing atmosphere, even when it is busy.
I have never met a cranky person here. I am sure if I lived here that would not be the case all the time but during my visits, the people are always helpful and friendly. They take the time to have conversations and get to know you in Northeast Georgia.
One year, when we evacuated, several people in the area noticed our Florida plates and stopped to make sure we did not need a place to stay, a church on Sunday or food for us to eat. The people are the salt of the earth here!
Lots to See and Do In the Northeast Georgia Mountains
There are several lakes, streams, creeks, waterfalls and rivers here to visit if you are into the outdoors. If not, the wineries, shopping art galleries and museums will keep you busy.
The hiking and mountain scenery is amazing in Northeast Georgia. Many towns have historical sites to visit from the civil war if you are a history buff.
You will find the fun tourist stuff to do like, vineyards and wineries, gem mining, white water rafting, a corn maze, Alpaca farms and petting zoos, horseback riding, zip-lining and ATV rentals.
Helen
Helen is always a favorite spot for people to stop and visit. There are lots of different things to do in this Bavarian town. If you want a taste of Europe you can get it in Northeast Georgia.
I love Helen because it offers everything I want in a summer vacation. Homemade fudge and candies, tubing, great German beer and food. There is even a winery all with an international feel because of the Bavarian architecture. There is an arts community in nearby Sautee Nacoochee and plenty of shops and stores with European arts and crafts.
It is located right on the Chattahoochee River where you can watch people riding their tubes in the chilly water and navigating the rocks. Of course, there are fudge and candy shops as well. Be prepared to be thrown into a diabetic coma with their delicious treats!
It is a tradition to stop at Habersham Winery and try one of their Wine Slushies! You can book your wine tour through Viator below!
You will find:
Tubing on the Chattahoochee River May-Sept
Helen Waterpark
Horsedrawn Carriages and Horseback Riding
Gem Mining
Beer Gardens
Habersham Winery
German Food
Hiking and Zip Lining
Cleveland, Georgia
I have been to Cleveland many times when I lived in North Georgia. It is best known for being the entry point of the Georgia Mountains and also the birthplace and home of the Cabbage Patch Dolls!
You can visit Babyland General Hospital in Cleveland Georgia to see everything Cabbage Patch! It is voted by the Travel Channel as one of the top ten toy attractions for kids in the US.
Babyland General Hospital is the only place in the world where you can witness the birth of a hand-made Cabbage Patch Kid. The hospital offers a self-guided tour so you to take as much time as you like touring BabyLand. Kids are also permitted to play with the kids on display while they are visiting. Most guests spend at least one hour here.
Blairsville, Georgia
Every time we are in the Northeast Georgia Mountains we make our way to Blairsville. If you are staying near Helen, like we do, you get to travel through some beautiful mountains to get to Blairsville and the Young Harris Area.
Brasstown Bald Mountain is located there and is Georgia's highest mountain surrounded by the Chattahoochee National Forest. The visitor center sits right on top giving you amazing 360-degree views! The trail is pet-friendly too! You can walk it or take a tram. There is also a small museum there.
Book Your Ghosts of Dirty Myrtle Hauntings Tour Below
On a clear day, you can see four states from Brasstown Bald. Make sure you call ahead of time, the mountain gates are closed during inclement weather.
If you are looking to stay in the area, the Brasstown Valley Resort is the place to be. With stables, a spa and other sought after amenities you will love this centrally located resort right by Brasstown Mountain.
Sautee Nacoochie, Georgia
We love to stop here on our way to Helen from Clarkesville. Located just south of Helen it will be a great addition to your day when visiting the area.
There is a 173-acre farm is located in historic Sautee Nacoochee. The Hardman Farm is best recognized by a gazebo-topped Indian mound and cow pasture. The house was built in 1870 by Captain James Nichols, is a grand example of Italianate architecture and was originally known as "West End" because it was at the west end of the Nacoochee Valley.
Visitors can go inside the home and see the 19th-century parlor and large dairy barn. There is a guided tour on the hour. The last owner was the family of Dr. Lamartine Hardman who was Governor of Georgia from 1927-1931.
The Nacoochee Indian Mound is there and is a burial site for the Cherokee Indians in the area. The Indian Mound with its little gazebo is one of the most recognized landmarks in Georgia.
There are a couple of covered bridges in the area. The area is known for the Stovall Mills Covered Bridge.
You will also find an awesome artist's community there. Pottery is one of the main attractions. You will want to check out the Gourd Place, a Gourd Museum where folks from around the world will bring their gourds to put them on display.
Clarkesville, Georgia
Clarkesville is actually my favorite place to stay when we are in North Georgia. We have always loved staying with our friends at Sunburst Adventure Park. It is centrally located to everything we love in Northeast Georgia
The U.S. Highway 441 Heritage passes through downtown Clarkesville. It was named in honor of General John C. Clark, the son of the revolutionary hero and governor of Georgia, Elijah Clarke.
The downtown area in Clarkesville offers great restaurants, antiques, art & collectibles shops, and a theater. It was always close to where we stayed so we often went to Clarkesville to get supplies and groceries.
Moccasin Creek State Park is located in the Blue Ridge Mountains on the shores of Lake Burton and offers camping, boating, fishing and hiking.
Scenic Route 197, is a beautiful and scenic driving route from Clarkesville to Lake Burton, must-stops are Mark of the Potter, the Cottage Garden, and The Chophouse at LaPrade's Marina which is a pet-friendly local restaurant.
The Soque River in Clarkesville is outstanding and nationally renowned for fly fishing.
Clayton is another favorite stop when we are staying in North Georgia. It also has the Scenic US 441 going through the downtown area.
I have always been enamored by this awesome mountain community. It is fortunate to have a beautiful downtown filled with upscale clothing, home decor and other unique shops. It is known as the Farm to Table Capital of Georgia. There is also an educational museum.
While downtown, don't miss Reeves Hardware and the soda fountain at the Clayton Drug Store. Both the Southern Highroads Trail and U.S. 441 Heritage Highway pass through Clayton.
You can go white-water rafting on the nationally designated "Wild & Scenic" Chattooga River. There also great camping spots and trails for horse enthusiasts, waterfall seekers, and overlooks for the great mountain views.
Must stop in wineries include Tiger Mountain Vineyard and Stonewall Creek Vineyards along with the outdoor eatery decks and patios for your mountain views while dining.
Lake Rabun, Lake Seed and Lake Burton all connect and are located in Rabun County and a small part of Lake Burton is in Habersham County. Rabun County lakes are my favorite of the North Georgia mountain lakes.
It is beautiful to drive through there and there are waterfalls that you can stop and hike to like Angel and Panther Falls nestled in the mountains. Lake Burton has 62 miles of shoreline and is a 2775 Acre lake that is fed from the Tallulah River.
Tallulah Falls and State Park
One of my favorite spots in Northeast Georgia is the great Tallulah Falls located in the Tallulah Gorge State Park.
Rabun and Habersham Counties
You have several connecting towns that are fun to explore in these two counties alone. It is an easy ride to Helen, Blairsville, Hiawassee, Clayton and North Carolina. These towns are all connected by scenic roads like US Highway Scenic 441, which have fantastic overlooks and views of the mountains. You will also find many cool waterfalls to explore.
As you climb and descend the huge mountains on these roads you will be able to pull over and look at amazing mountain views and will have plenty of photo opportunities as you drive through the clouds.
This area is truly the heart of Northeast Georgia!
Dahlonega, Georgia
Dahlonega was the heart of the first gold rush in the US and is in the heart of Georgia Wine Country. If you are looking to score some gold there are still mines in the area for tourists to come and try to make their score!
More than $6 million dollars in gold was made into gold during this time. You should stop by the Dahlonega Gold Museum and State Historic Site to learn about America's first gold rush!
I actually used to live in Gainesville more than 25 years ago. It is further south and not what I would truly consider a true mountain community but Lake Lanier is considered one of the most popular lakes in the South so I thought it should be mentioned.
Lake Lanier is the largest lake in Georgia. There are almost 700 miles of shoreline and is spread over 38,000 acres. There are over 45 parks and 10 campgrounds on the lake so it is a great place to go camping.
The water in Lake Lanier comes from Georgia's, Blue Ridge Mountains. The rainwater then makes its way down to Lake Lanier by way of the Chattahoochee and Chestatee Rivers after passing down the mountains.
What I liked about Lake Lanier, when I lived there, is there were plenty of protected public beaches around the lake for swimming. If you are looking for more of a lake vacation over a mountain vacation then Lake Lanier and Gainesville are a great choices. But remember you are really in the foothills of the Northeast Georgia Mountains.
Hiawassee
Hiawassee is home to Chatuge Lake. A massive body of water that spans from Hiawassee, Georgia to North Carolina. There are also many entrances to the Appalachian Trail in Hiawassee. Brasstown Bald is in near proximity so there is another good reason to stay in this area.
The Georgia Mountain Fairgrounds hosts the Georgia Mountain Fair every summer. The Anderson Music Hall at the fairgrounds hosts awesome concerts and shows with popular music stars each year.
Hamilton Gardens at Lake Chatuge are in bloom from early April to late May. One of my favorite things to do in the south is to see the spring and summer flowers in bloom.
You will be able to see more than 3,000 azaleas and rhododendrons in bloom. Local artists offer their works of art on display at the Artworks Artisan Center where they are also offered for sale.
Hiawassee River is known as "the hidden jewel of trout fishing" if you love to fly fish as I do. As with most Northeast Georgia towns, waterfalls are all over the area and provide great hiking excursions.
Historic Lakemont
I actually discovered Lakemont a couple of years ago. We like to take scenic drives on historic roads. Lakemont is located on Historic Old 441 in Rabun County.
I love Lakemont Georgia because it is a great spot for some southern hospitality and freshly brewed Southern Sweet Tea. It was just such a cute little area. I had to check out the general store.
Many of the folks staying on Lake Rabun stop at the general store for supplies and they can also get food to go and Alleys also offers catering for parties.
In Historic Lakemont you will find a general store and art gallery. It is like going back in a time capsule to the 1950's! It is definitely worth a stop and will only take you a few minutes to visit the folks there.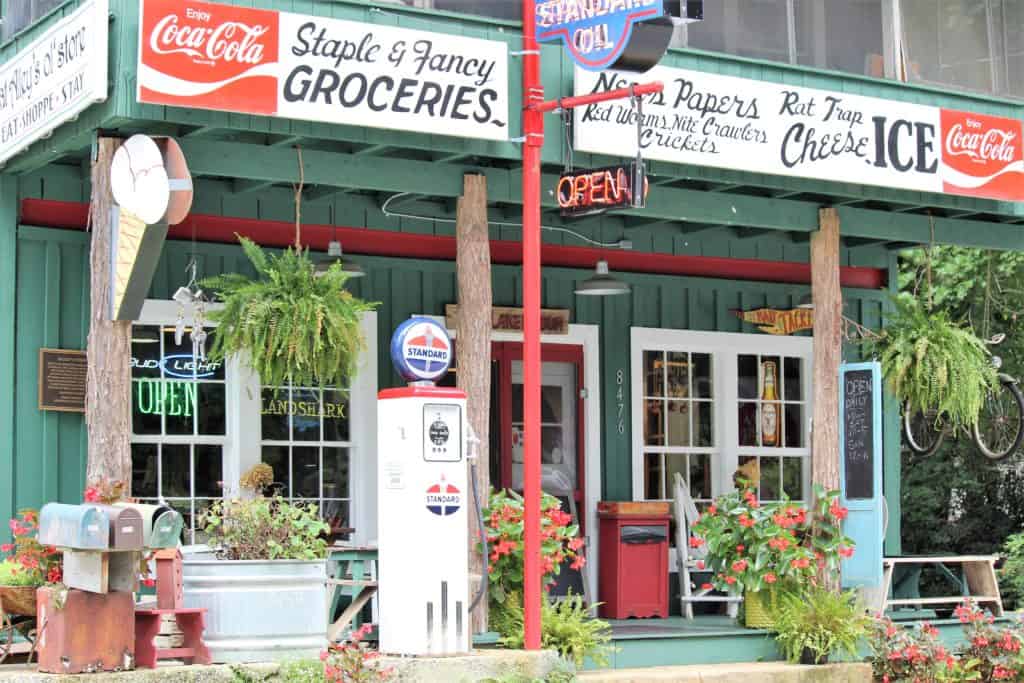 Tiger, Georgia
Located in Rabun County, Tiger is in the northeast corner of Georgia. The town sits at the base of 2,856-foot Tiger Mountain. This is a prominent Blue Ridge Mountain peak.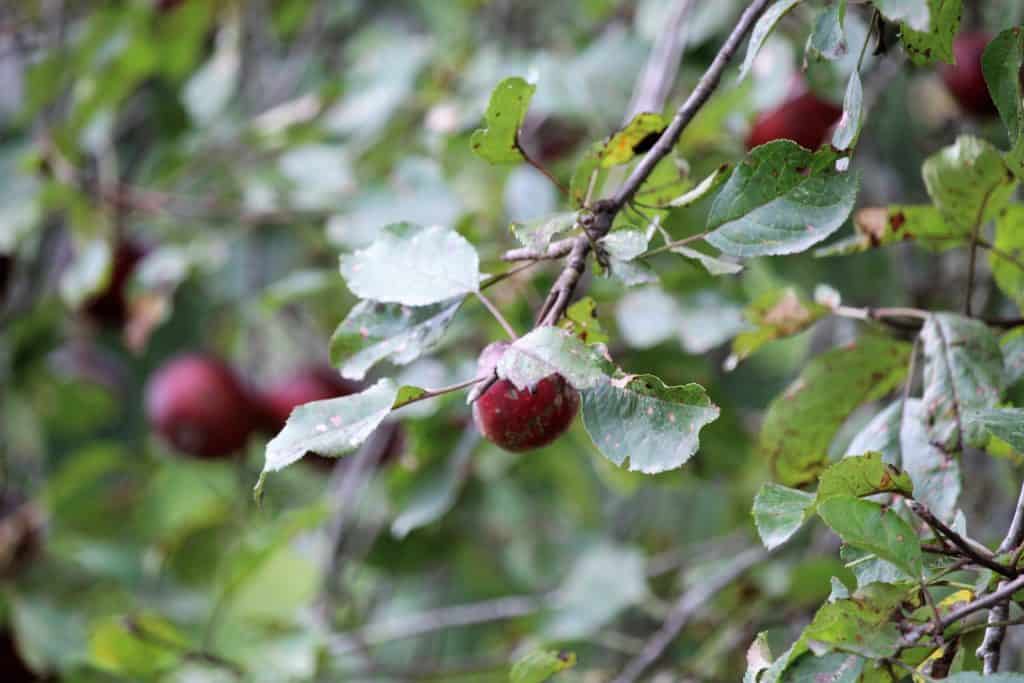 The most prominent attractions in Tiger include the Tiger Drive-In, Tiger Mountain Vineyards and Stone Creek Vineyards.
As you enter Stonewall Creek Winery you will be met with gorgeous grounds and wildlife. I took several photos of the property and the views it had to offer while I was there.
When we took a drive to Stone Creek, sadly it was closed. Be sure to call before you go. It is a beautiful property with a lot of great photo opportunities and of course who does not love wine!
Looking for more attractions In North Georgia? Book Now
For those who love wineries, there is a Wine Trail that you can follow on your own. There are two designated American Viticulture Areas in the North Georgia Mountains. The North Georgia area wineries are family-friendly and offer shopping and food in addition to their wines.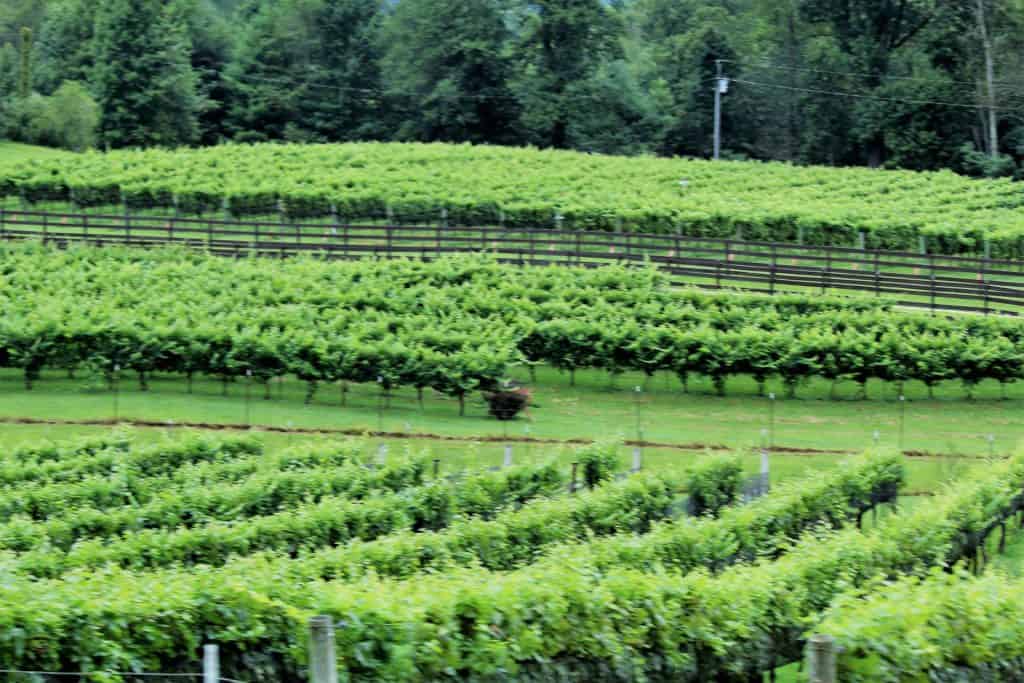 If you are looking for mild temperatures and lots of outdoor activities then Northeast Georgia is a great place for both families and couples to visit.