This post is sponsored by ALI. All opinions are my own.
Many people look at retirement as a time to fulfill their bucket list ideas. This is a time for you to enjoy life and check off those items on your bucket list that you've always wanted to do. With financial freedom and fewer time constraints, many folks look forward to retirement as a time to achieve the things they could not do when working. If you are nearing retirement age, the time to start planning is now. However, waiting until retirement may catch some folks off guard without a solid financial plan in place. Therefore, it is important to decide what will be on your bucket list and know how to accomplish it sooner rather than later.
The retirement bucket list can be goals or experiences you want to accomplish during this next journey in life. For example, some may decide to go back to school and get the degree they always wanted, or they may decide to take a world cruise and see sights they never dreamed of. Whichever way you decide to go, it is important to have your plan in place and accomplish your bucket list goals. Retirement should be a time to live your best life!
Let's look at the top bucket list items for retirement. Then make sure you check out the sweepstakes opportunity at the end!
Travel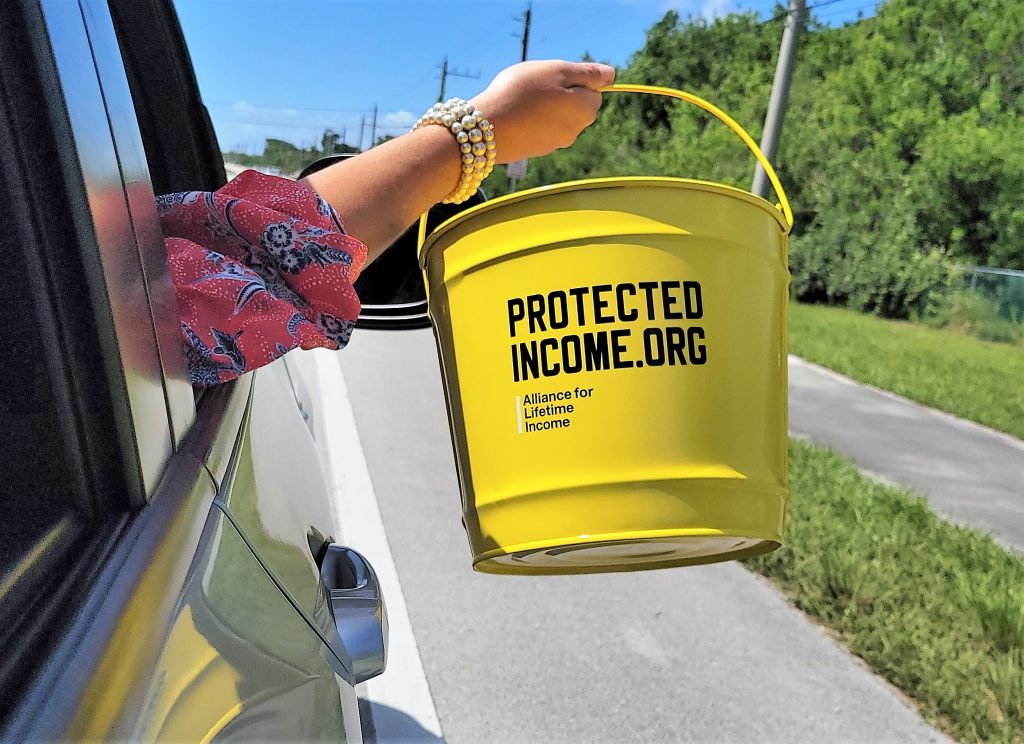 The number one bucket list item for the newly retired is travel. While they are still physically able to travel, 60% of newly retired folks want to hit the road, jump on a plane, or cruise and see the world. There are so many options ­— it can become a little overwhelming.
The first thing to decide is your "why" for travel. Is it to visit family and friends? Do you have dreams of living in Europe or the Caribbean for part of the year? Is seeing the national parks what you are dreaming of?
Next, you will need to decide your mode of transportation when you travel. Do you see yourself hitting the open road or the open seas? Does the thought of jetting away to a foreign land appeal to you? Do you like roughing it, or do you like a luxury stay? All of these questions are important to have answers for your budget.
Travel is also one of the larger expenses we incur during our retirement after housing. For example, a moderate trip to Europe for 10 days can cost a couple $10,000 with hotels, food, attractions, transportation, gratuities and flights.
RVs are all the rage right now with domestic travel being so popular. What a great way to travel! With your own home towed behind you, you can see areas you would never get to explore if you travel by air. But the average cost of an RV? It is a wide range! I can tell you that RV costs to buy range between $35,000 to $300,000.
Cruise ships will be back in the picture soon. Many folks love the all-inclusive features of going on a cruise and seeing many ports of call on one trip. The best part: When you are retired, you can grab those last-minute deals and get some great pricing!
Whatever your mode of transportation is to get there, knowing how you want to get there and how often is an important part of planning your retirement budget.
Watersports
Sailing, fishing, paddle boarding, rowing, and kayaking are just some of the watersports retirees indulge in these days. One thing that was on my bucket list was to go sailing more. For you, it may be fishing the flats in the Florida Keys or paddleboarding in the Florida Springs. However, you like to get on the water, retirement is the perfect time to get out in the sun and enjoy!
If you choose to go with a larger vessel, you will need to be aware of the annual costs. The general rule for annual maintenance is roughly 10% of the cost of the boat. That includes painting the hull every year if it is left in the water, cleaning the deck and replacing the sails every few years. So for a $50,000 boat, that 10% comes to $5,000 annually. Therefore, you must be aware of the maintenance and insurance costs for any watercraft you are investing in.
Here are some other costs to be aware of:
Annual maintenance
Storage and towing
Emergency tow services
Insurance
Fuel, fishing equipment and supplies
Going in prepared for these expenses is the key to a successful retirement!
Sports
Sports are at the top of most people's lists when they retire. Whatever you were into when you were working, most people dream of doing that every day or at least whenever they want once they have the time to invest.
The three top sports for retirement:
No matter your age, it is important for retirees to stay active and participate in some sport or physical activity. Not only will this help with your future medical expenses, but many people over the age of 65 that remain active also are less likely to develop dementia, heart disease, and stroke.
Examples of moderate aerobic activity you can include on your bucket list:
Cycling
Volleyball
Walking
Water aerobics
Doubles tennis
The important thing is to stay active. Adding a sporting activity to your budget will help you to stay focused on it. You may even want to combine your travel ideas with your favorite sport. For example, golfing in Ireland sounds awesome!
The Arts
I grew up in the Northeast, and some of the best experiences I had were school trips to see plays performed on Broadway, see the ballet and visit concert halls to hear classical music. It fostered a love for the performing arts that I still have today. But, unfortunately, I missed seeing plays in the theater that I did not have time for while raising a family and managing my career. So I decided it was time to take action and purchase my tickets.
I am very fortunate that we have the largest professional theater in the state of Florida located in my hometown as well as an amateur theater. Once the performing arts venues reopened this year, I decided it was time to get season tickets while also investing in my community.
It is a different type of entertainment that helps to nourish the soul! So get out there and see a play, your favorite comedian, or even see if there is a local music festival or concert to see.
The performing arts are a great way to expand your horizons and your social circle.
Just Relaxing!
Let's face it! We did not stop working so we could be as busy as we once were! Be sure not to overload yourself with family obligations or too many trips so close together. You definitely want to plan your time wisely so you can do the things you want to do. It may mean catching up on your reading list or writing that book you always dreamed of.
Whatever you want to do to decompress, be sure to add that to your bucket list too!
How Do I Make My Bucket List Happen?
Working in the financial services industry helped me to realize early on that protected income from Social Security, pensions and annuities were how I would cover my monthly everyday expenses during retirement. Then I would have other savings for just the fun stuff. Unfortunately, with pensions becoming obsolete and Social Security only covering about 40% of your current paycheck, there is a gap in protected income that retirees depend on.
Finding a way to protect my income from market volatility and rising costs would help alleviate the worry from the financial uncertainty in retirement. The key is not to outlive your savings.
Finding the right financial professional should be your first step in learning how an annuity can be a part of your retirement financial plan. Once you have set your budget for monthly expenses like health care, housing, utilities, and groceries, you can better plan the items on your bucket list.
Alliance for Lifetime Income Sweepstakes!
The Alliance for Lifetime Income Sweepstakes offers an RV Bucket List Adventure consisting of a seven-day road trip anywhere in the continental U.S.
Sign up here to enter to win an RV bucket list adventure!
Pin it for later!
---