This is a sponsored post written by me on behalf of The Nature Conservancy for IZEA Worldwide. All opinions are 100% mine.
Going Green, for me, was a little intimidating at first. This guide from The Nature Conservancy (TNC) is a really helpful way to get started. It is loaded with green tips from travel to recycling that will not overwhelm you with too many changes.
Learning How to Go Green
I learned over time it does not have to be overwhelming at all! Making small changes have a huge impact on my environment and my wallet. You can download the guide by entering your name and email to read the tips and get motivated to start now with the Everyday Sustainability Guide.
In order to make changes to be more green or eco-wise, I had to change my mindset. I realized by going green, I was being a good steward of what we have been given. When I was more intentional about being eco-wise it was easy to instill good habits.
Here are just a couple of the great tips that I have implemented from The Nature Conservancy guide below.
Choose Vacations Closer To Home
As a travel writer, my footprint can be huge. Why? Air travel! So on my personal vacations, I often choose to stay close to home. I live in a really beautiful area. My philosophy has always been, "Why am I traveling somewhere else when I already live in paradise!"
One of my favorite things to do is to stay at one of our local 5-star hotels. Affording the oceanfront suite is not a problem because it is a quick 10-minute drive over to the beach to check-in! No expensive air travel means better accommodations here at home and a huge reduction in your travel footprint!
Utilize train or bus travel to get to a regional destination. I remember as a kid, we took the train to go into the city! There are some great benefits to letting someone else drive, like eliminating parking issues. The most important one is you get to see all the sights without putting wear and tear on your own vehicle!
Nature walks, hiking, and state parks offer a way to get back in touch with the greener things in life! There is nothing more relaxing than taking a day to go to the beach or finding a local botanical garden to walk through. Getting back outside can be a great way to get exercise and breath in some fresh air! Often there are beach clean-up events to support keeping our beaches and waterways clean! It is a great way to give back to your community!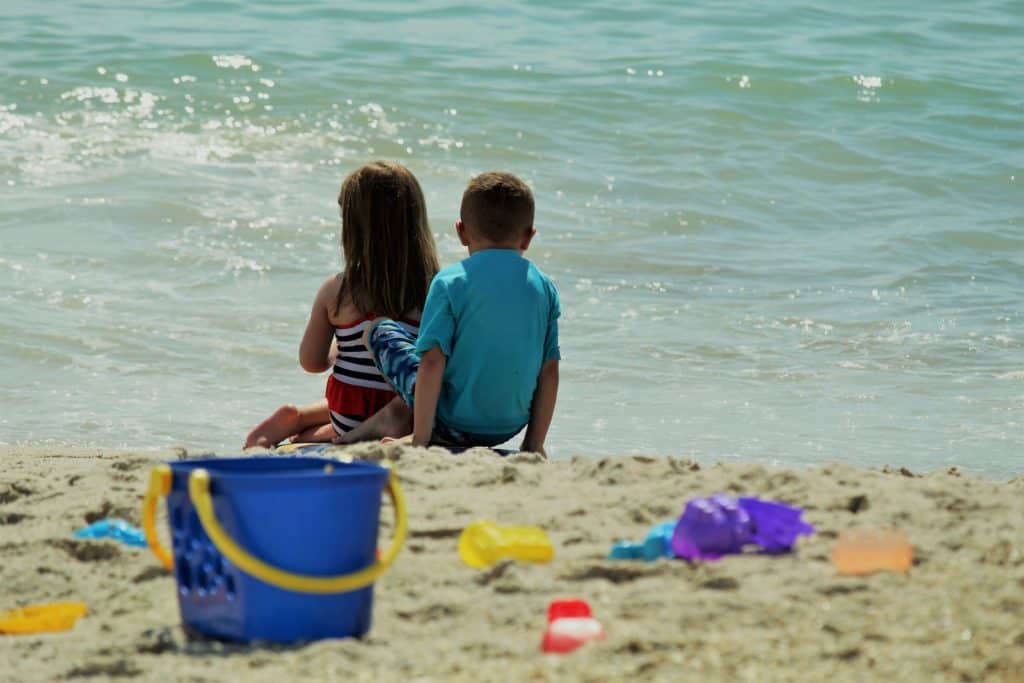 Start Small and Build On Good Habits
There are tons of little things we can implement over time that will help us to reduce our footprint. I like the guide because I can print it out and put it in a place where I am reminded to focus on my goals.
The Nature Conservancy is working to encourage you to create sustainable habits that can be implemented over time. Too often we take an all or nothing mindset that can deter us from making small steps that can have a big impact on our personal footprint.
Download the guide by entering your name and email to read the tips and get motivated to start now with The Everyday Sustainability Guide.