Alexandria, Virginia bubbles over with history and charm!
A quick search of the varied beginnings of Virginia's Alexandria and Old Town is all it takes to ensure any history buff a longing to see this darling town for oneself. Officially established in 1749, Alexandria has a long and colorful history, from tobacco trading posts and bustling seaports to being part of the District of Columbia and our nation's capital.
Beautiful Alexandria was the hometown of George Washington and Robert E. Lee. Once it was the dark home to the largest slave trading company in the country. But it also boasted a large free-black community as well and a supply center for Union troops.
Old Town
Today, strolling Old Town Alexandra, make a day trip of finding her whispering nooks and her age-old pathways of cobblestone streets flanked with beautiful 18th and 19th-century architecture. In any season, it is truly a photographer's dream.
King Street and Downtown Alexandria, VA
Be sure to stroll off the main district of King Street, to visit the hidden places in the surrounding blocks. King Street is special. As with many well-known towns and cities, it is advised to go off the most well-travelled hot spots to experience the many other streets packed with artists, special restaurants and coffee spots.
If you prefer riding, a free trolley runs up and down King Street, allowing visitors to hop on and off to browse trendy boutiques, cute coffee houses, dining options from casual to elegant, and lazing away a sunny afternoon at the wharf.
There you may meet Jamey Turner, who will play you a tune on his crystal glasses at the corner of King Street and Union.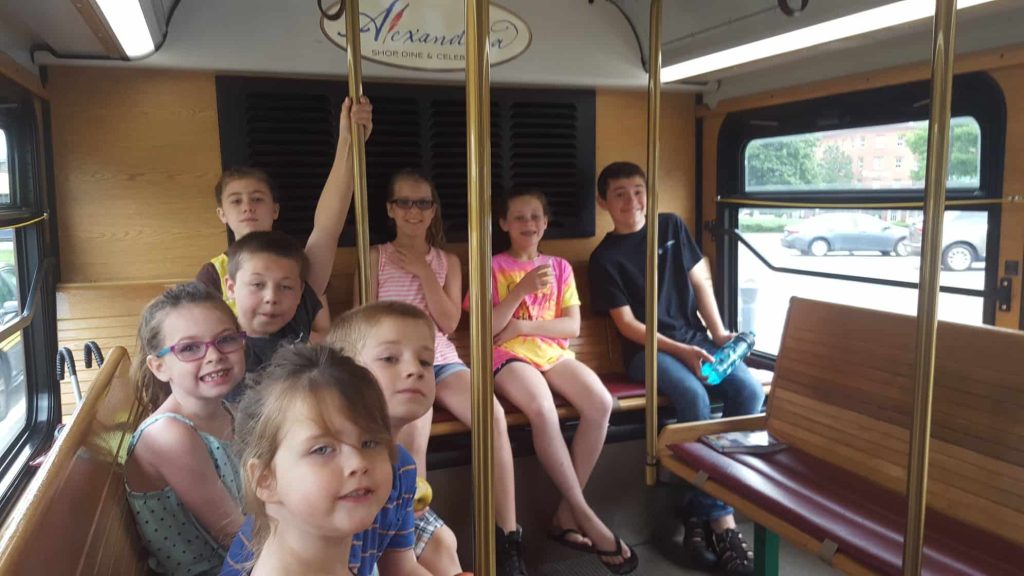 Don't miss an indulgence, highly recommended, in an ice cream cookie sandwich at Nicecream. With cookie and ice cream flavors that change each day, your sweet tooth will tickle you with grateful glee. It will. Really!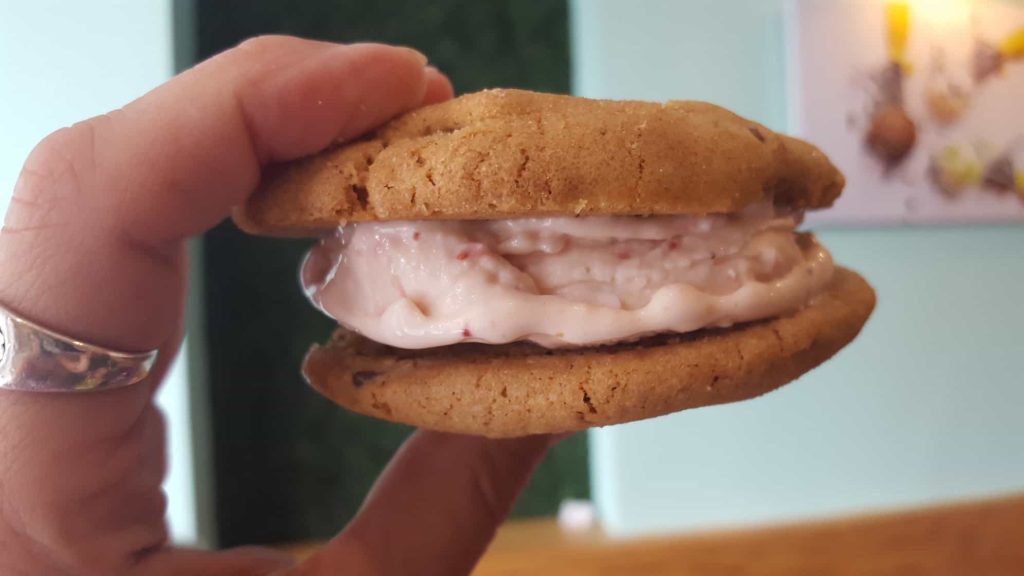 Just Around The Corner!
If "tiny houses" make your heart go pitter patter, or unique buildings hold your fondness, take a step just a block or two off King Street to find and photograph the charming Spite House, one of the most narrow homes in the country. Only seven total feet wide, it was built in 1830 by John Hollensbury, in his successful effort to keep loiterers and horse drawn carriages out of the alley adjacent to his home.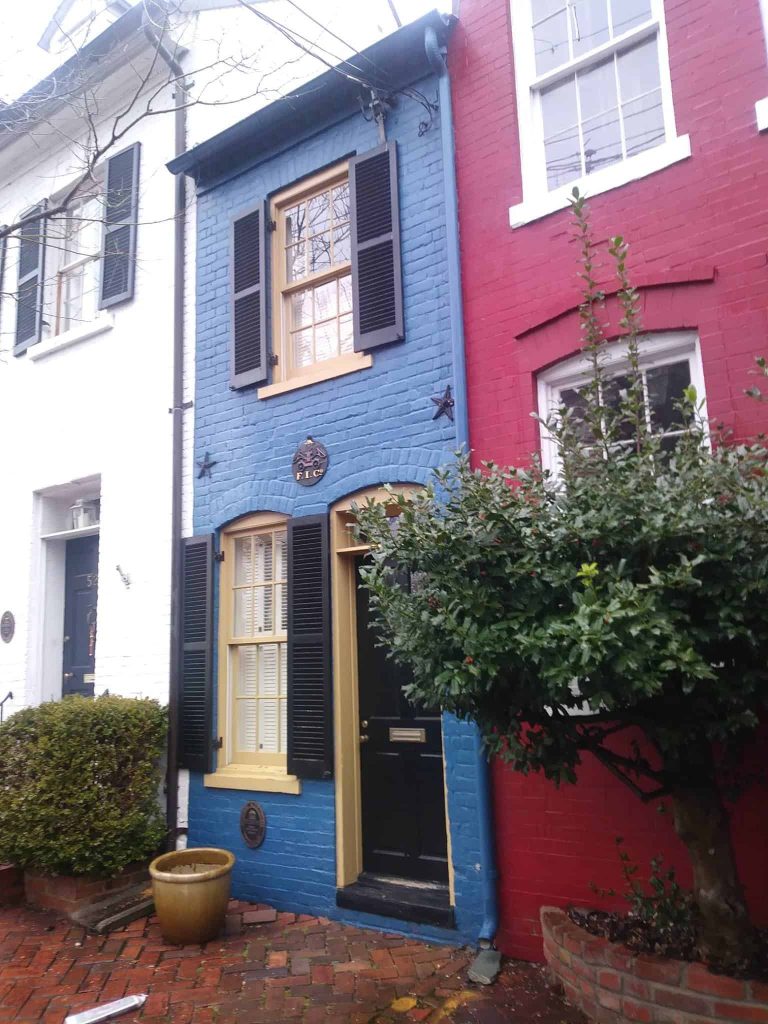 There are many historical houses and museums to be found in Alexandria's Old Town. If you have the grandchildren, they will love riding the trolley and the metro.
If you add an artsy friend along for a ride, visit a favorite spot for our entire family, the Torpedo Factory. Once a munitions plant, the Torpedo Factory is now home to more than 82 artists' studios.
Often you can find the artists at work there and you can purchase any medium of artistic talent imaginable. From photography to jewelry, to fiber art and original collections, personal purchases to gifts, you won't walk away disappointed. The building is filled with oohs and ahhs of appreciation for the talent housed there.
Washington, DC
For anyone with more than a long weekend to spare, taking the handy Metro into Washington DC is a must. Within 20 minutes you can find all of the monuments, museums and national treasures that DC holds.
Between each of my two trips to Alexandria, one held monuments, the Smithsonian, and the National Zoo. The other held the solemn and haunting Holocaust Museum and the newly opened, magnificent Museum of the Bible.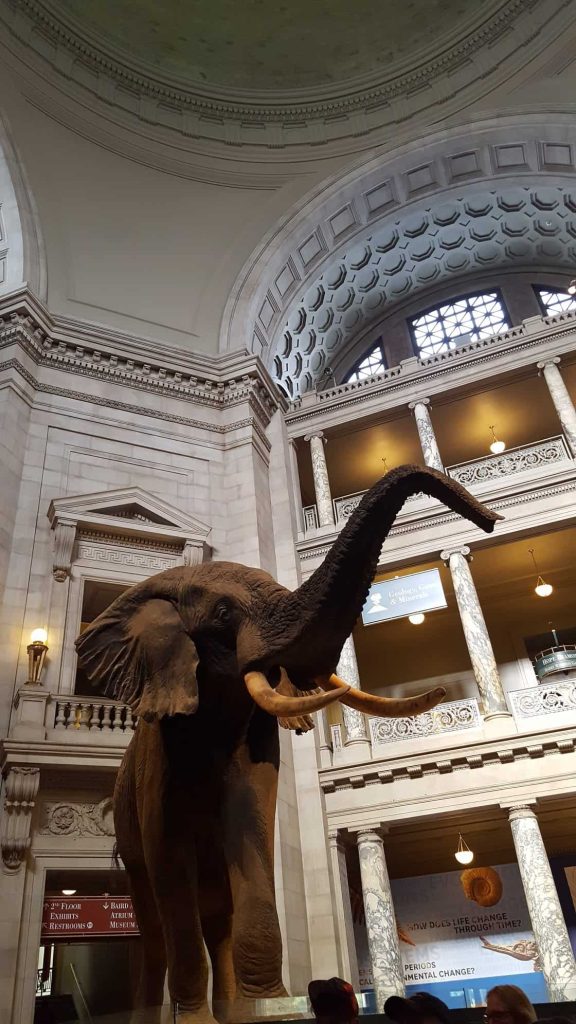 Our nation's history wraps itself around Washington DC, and no one would be at a loss for preferences of what they'd like to see.
After seeing Lincoln in his memorial, the Washington Monument, the Korean War Memorial, and Vietnam Veterans Memorial, one needs to prepare the heart for a look at the United States Holocaust Museum.
Each display brings a heaviness to the heart. For the sake of history, remembering, honoring, and never again allowing, the tragedy of the Holocaust.
Holocaust Museum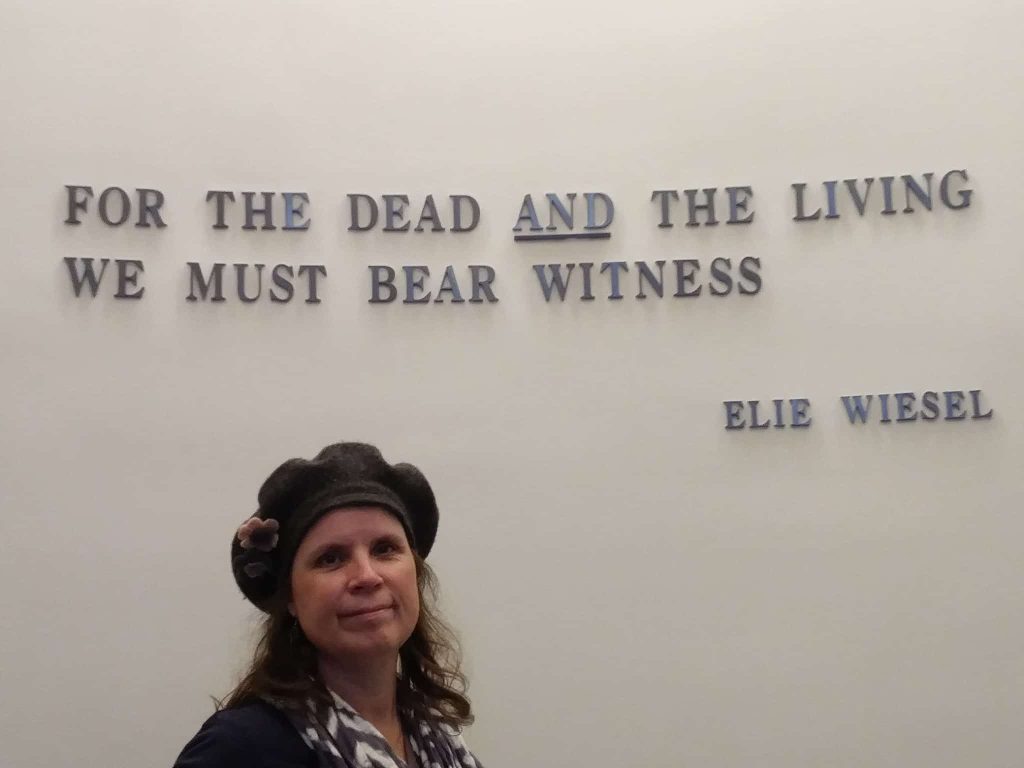 Of particular note, the tears in listening to the Stories of the Holocaust will resonate with me for a long, long time.
The day we visited, my friend and I had the privilege of meeting three Holocaust survivors that came to meet the public that day. Each presented us their own story of survival, loss, and heartache in knowing the lost generations of families that perished in these tragic years.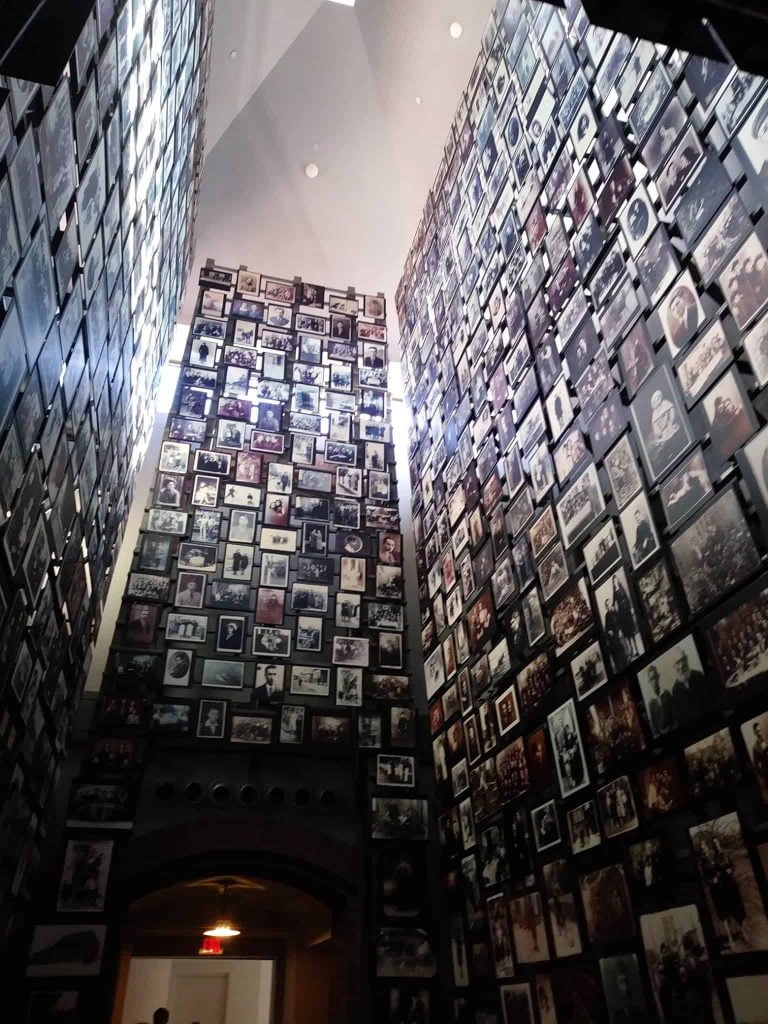 Museum of the Bible
My highest recommendations go to visiting the Museum of the Bible. A $500 million dollar undertaking, privately funded by 51,000 donors.
The Museum of the Bible begins by passing through a set of 16-ton bronze doors, into a corridor with an impressive 140 feet long, 40 feet high, ever-changing digital ceiling, the longest in the world.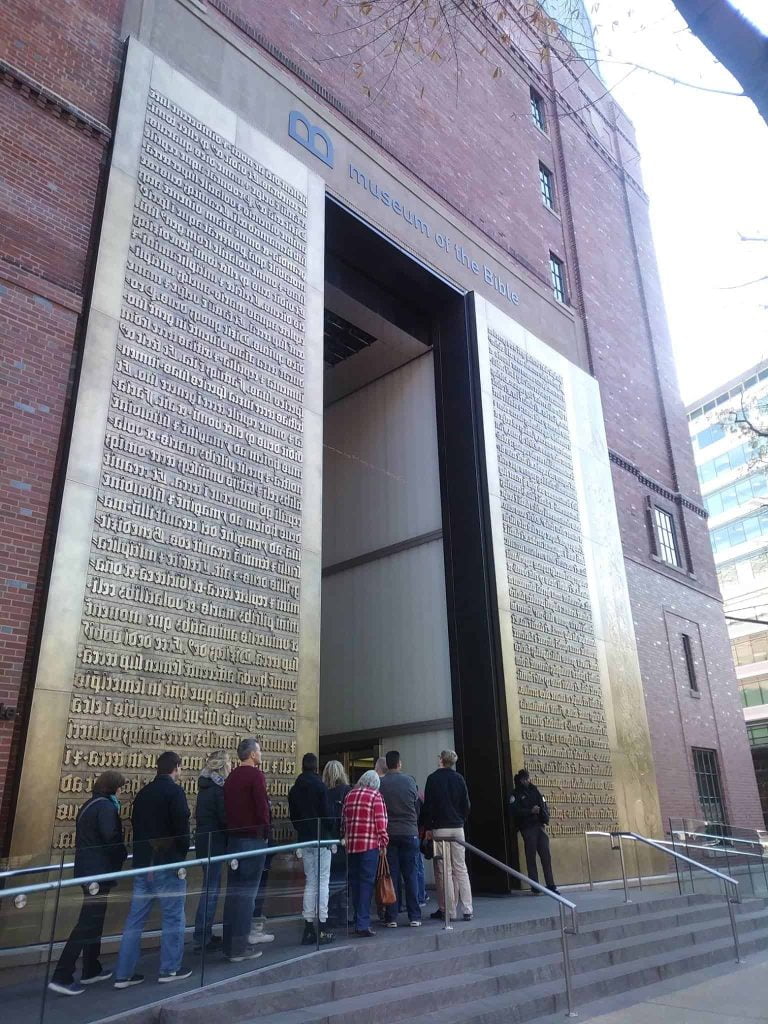 Eight levels of what the Museum calls Impact, Story, and History of the Bible, this beautiful monolith of a building showcases an astounding array of Bibles, Torah Scrolls, ancient texts and artifacts, and dozens of multimedia presentations that left me speechless and almost in tears.
My absolute favorite exhibit?
The Hebrew Bible Experience, not to be missed and worth waiting in line to experience all that this museum put into it.
Allow almost a full day to see even most of this museum, and if you have lunch at Manna, allow more time.
Taking a trip to one of the most historic states in the US, just be certain not to miss Alexandria and her sister Washington, DC. Each is a treasure among jeweled treasures.
You will want to return for anything you had to miss! Get ready for a special trip and place in your heart!
All About Gennel!
Gennel Zimmerman is a native Pennsylvanian who never lets moss grow under her traveling feet. She, her Nikon camera, and her husband of 28 years have seen much of the United States. After a recent three week trip to the land of Israel, she longs to repeat this trip for two six-month vacations each year.