After a day of workshops and presentations at the Florida Governor's Conference, helping the different Florida communities to boost their presence in the tourism marketplace, we were ready to head over to Disney Springs for an evening under the stars. Disney Springs is an epic property located in Orlando, Florida.
Disney Springs originally opened as Downtown Disney and was opened in 1975! Later Disney changed the name to Disney Springs. Disney Springs is located near Disney World and several of their hotels. There are several entertainment venues, restaurants and retail stores.
We decided to call an Uber to get there. The Uber ran about $25 from downtown Orlando. Driving in Orlando is not for the faint of heart and it was my birthday so I wanted to have a cocktail!
Parking
Self-parking is complimentary in their surface lots and garages. Look for signs directing you to available parking.
Valet parking is available in the following 3 areas:
Near the entrance to the Orange Garage from 10:00 AM to 2:00 AM
On West Side in front of Cirque du Soleil from 4:00 PM to 2:00 AM
In the Lemon Lot near the World of Disney shop from 10:00 AM to 2:00 AM
The cost of valet parking is $20 and will be collected at the time of pick-up. Gratuity is not included.
Designated parking spaces for Guests with disabilities are available in both the Orange and Lime Garages. A valid disability parking permit is required. Wheelchair, ECV and stroller rentals are available at the nearby Sundries location next to the Town Center bus loop.
If you're staying with them and prefer not to drive, complimentary transportation is available between Disney Resort hotels and Disney Springs.
What Does Disney Springs Offer?
We headed up the walkway, following behind families with stroller and couples on dates, I see this is a massive outdoor shopping mall with restaurants, movie theaters, entertainment on every corner and bars. We notice a line wrapped around the corner. The House of Blues had a concert and everyone was waiting to get in.
From intimate boutiques to stunning flagship locations, Disney Springs is home to over 150 offerings ranging from Disney-themed shops to noteworthy brands. While you're here, be sure you visit the expanded World of Disney store, the largest Disney character store globally.
There's so much to see and do at Disney Springs! Stores are brimming with merchandise ranging from fashion apparel and jewelry to collectibles and artwork. Stop for a snack and coffee or cold drink, listen to talented musical performers, or enjoy a gourmet meal at one of the many fine dining restaurants. And cap off your visit with a first-run movie or an exhilarating round of bowling.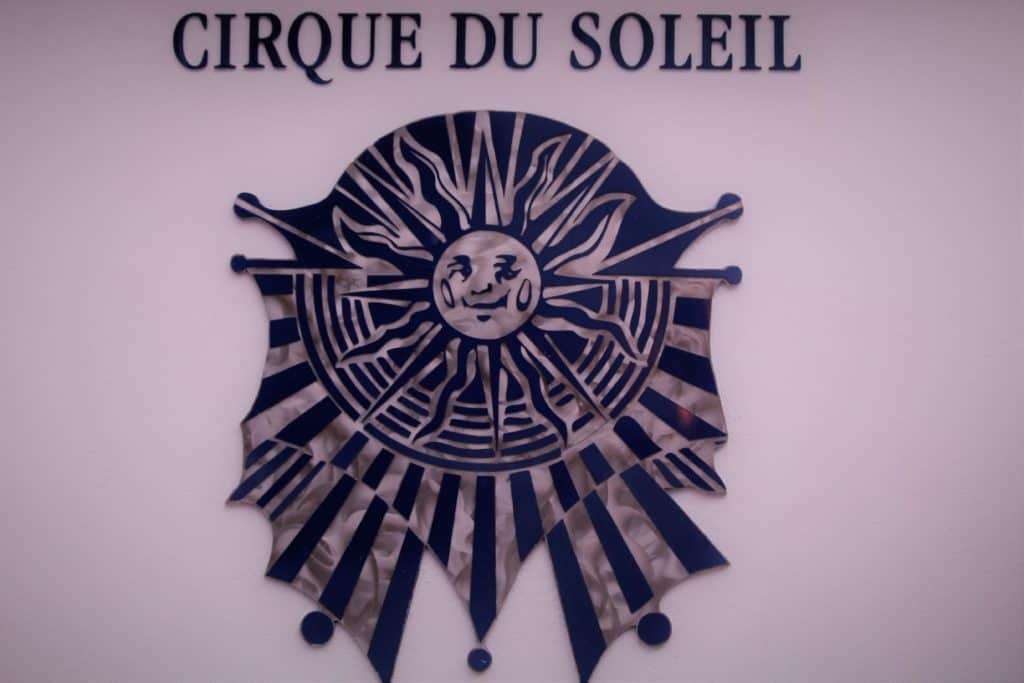 Dining
Dining Reservations are available online. All Guests may now make dining reservations online up to 60 days in advance. Learn about updates to dining during the phased reopening of Walt Disney World Resort.
We decided to stop and have a drink with our new friend. Jamie was planning on taking me out to dinner for my birthday and we were a little early for our reservation.
Stargazer's Bar had seats available and entertainment. We split a Margarita while we got to know the Boston Globe employee, Jeff. Meanwhile, this lovely couple was walking by and gave me a beautiful shot of the bride! Approximately 5,000 people get married each year at a Disney property.
Jamie and I split up from Jeff, who was going to stay at Stargazer's and head to Enzo's Hideaway for dinner. We really had a hard time finding it! We walk down to a cave-like atmosphere. It was an Italian restaurant with all kinds of art and graffiti painted directly on the walls.
A Rum Runner Tunnel?
Here are some inside shots of Enzo's that some locals referred us to as one as the best restaurants in Disney Springs. It is cleverly themed as a Jazz-era speakeasy, but Enzo's Hideaway is actually located in a former access tunnel for Downtown Disney. Italian fare includes Eggplant Parmesan, Roasted Chicken Saltimbocca, and Nonna's Pasta for Two, which mixes penne, braised short ribs, sausage, and meatballs in tomato sauce with Béchamel. They also offer wings, fresh fish, wings and beautiful salads. The cocktails are delightful, and you'll want to save room for the specialty sundaes.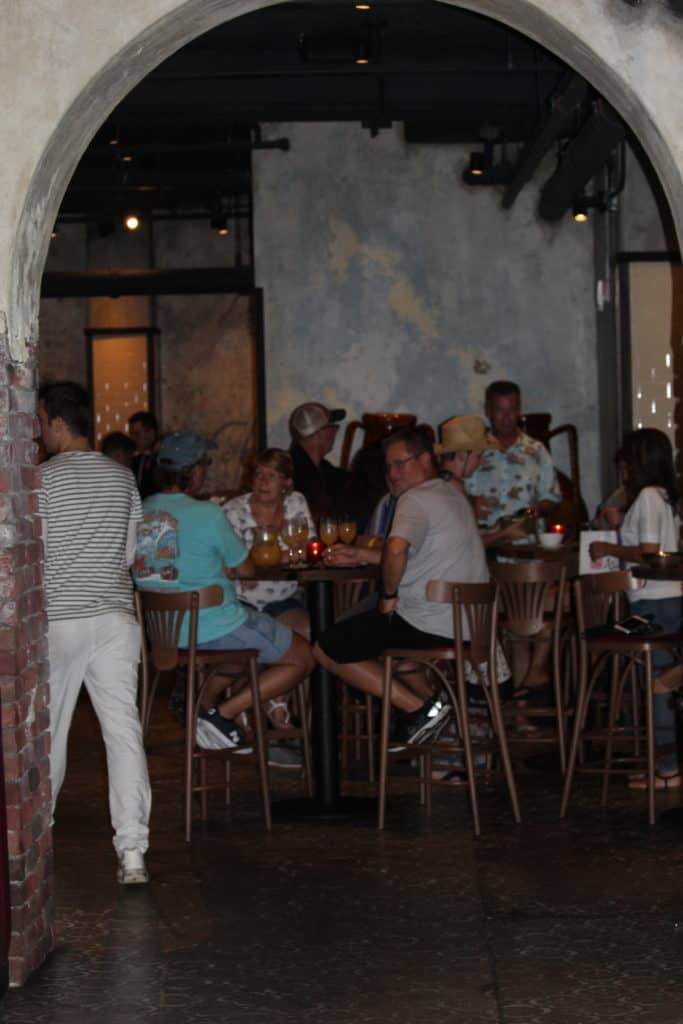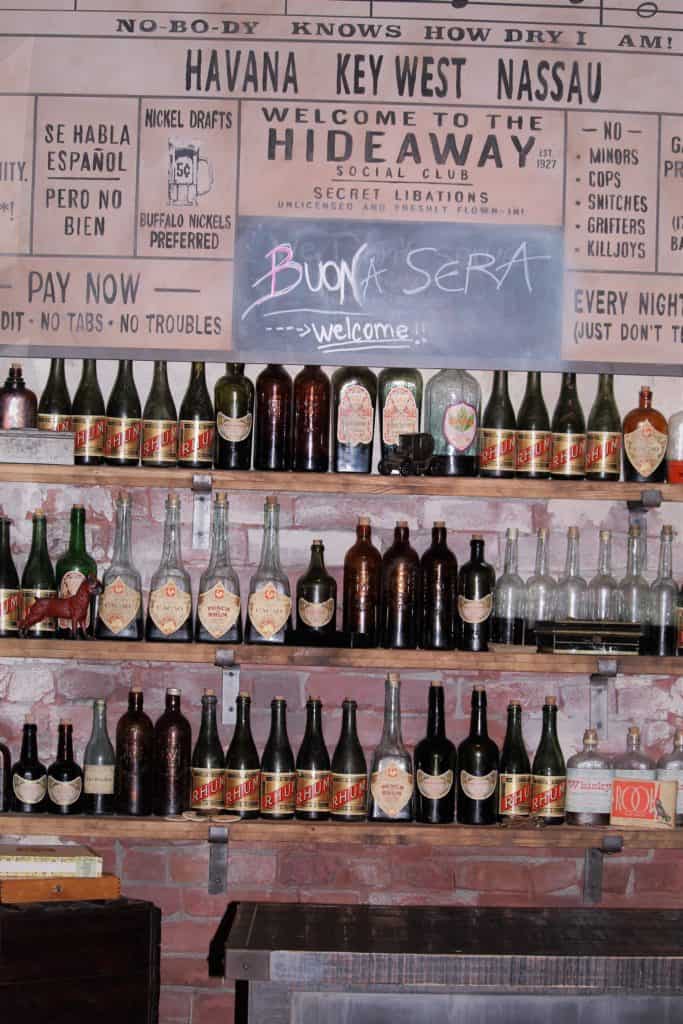 Another notable restaurant is Chef Art Smith's Homecomin' from Florida native, Chef Art Smith serves homestyle Florida dishes at his restaurant including Church Lady Deviled Eggs, Shrimp & Grits, and probably the region's best fried chicken. There is quite a bit of southern comfort food on the menu, but there are healthy options including salads, and grilled proteins. They offer moonshine selections as well. For dessert, there is a decadent Shine Cake that soaks a butter cake in moonshine syrup.
There are too many restaurants to list at Disney Springs. Here a a few of the top ones that offer full service and are recommended by locals.
Jaleo by Jose Andres – Spanish
Morimoto Asia – Asian Fusion
Raglan Road – Irish
After dinner, we continued to walk around and take in the sights and sounds of Disney. There were families and couples enjoying the warm Florida evening.
Enjoy the photos!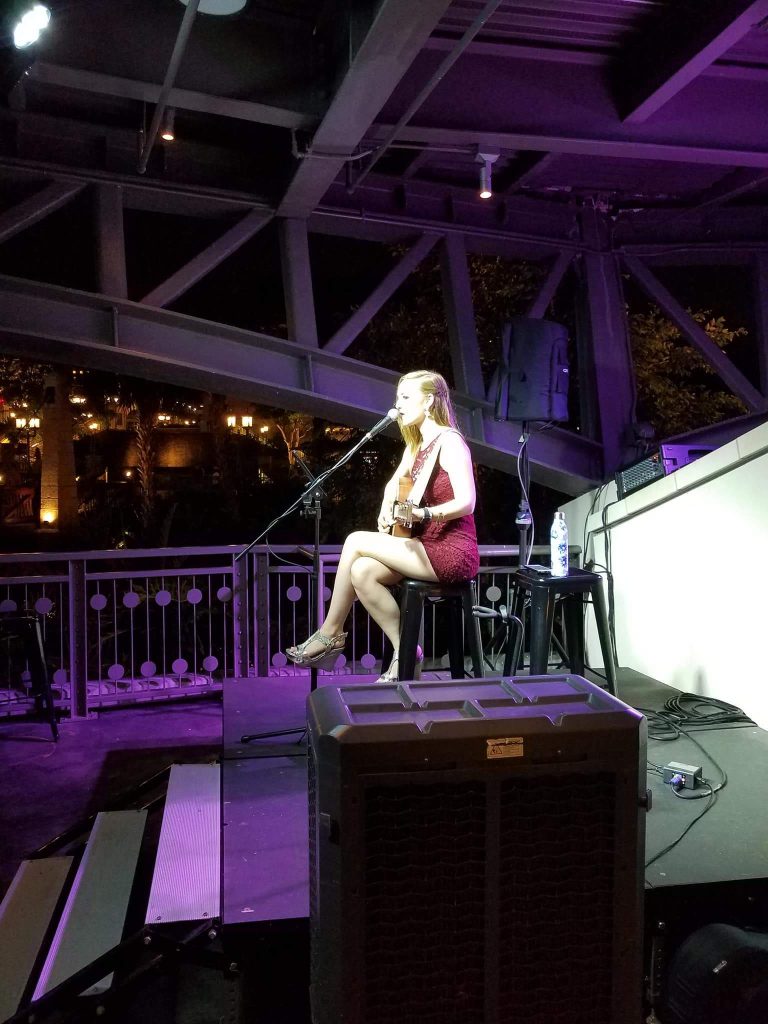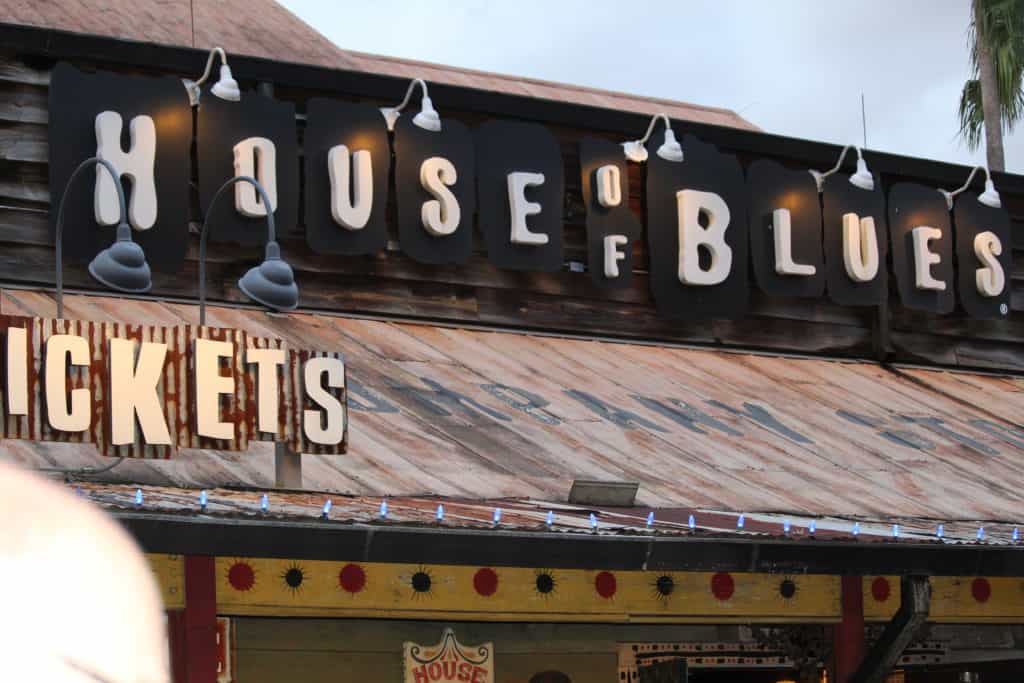 Of course, Disney Springs did not disappoint! We saw couples and families with multiple generations walking the streets. There is something for everyone here!
Disney Springs provides dining, shopping and entertainment for all walks of life. They even have an AMC Movie Theater, bowling alley and Helium Balloon, Aerophile, that goes 400 feet up in the air! Don't worry, it is tethered. You are not going far!
There is free parking or valet parking for a nominal fee of $20.00. Disney guests can also arrive by water from certain properties!
If you are staying at a Disney Resort hotel, they encourage you to use their complimentary bus and water transportation to Disney Springs. From Disney's Saratoga Springs Resort & Spa, a pedestrian bridge lets you walk directly to Disney Springs Marketplace.
Bus transportation links Walt Disney World Resort Hotels to a stop at Disney Springs Town Center. These hotels offer water transportation to each of the Disney Springs neighborhoods:
Learn more about transportation and parking at Walt Disney World Resort.
Here is a link to the FAQ for Disney Springs
Pin it for later!