This post is a little bittersweet for me to write. People in Vero Beach want to keep it a secret, and for a good reason! Vero Beach offers a slower pace with plenty to do if you like great food and fantastic beaches.
Often dubbed the Hamptons of Florida, it has become a popular destination for CEOs, retirees and families who are looking for a quieter Florida experience. Many folks end up retiring here after coming to visit year after year on vacation. We have many people moving here for our pristine, free beaches and reasonable property values.
With reasonable housing and low density, it makes Vero Beach a popular destination for retirement or vacation.
Where is Vero Beach?
A hidden gem located on the Treasure Coast, the pristine beaches, low population, small-town values are what I love about it! Named "One of the Happiest Seaside Towns of 2018" by Coastal Living, it is no surprise why people want to live and travel here!
Vero is about an hour drive north of West Palm Beach, about and hour and a half from the Orlando International Airtport and about 45 minutes south of Melbourne and the Space Coast.
Our History
Vero was a sleepy little citrus farming community that was only famous for it's Indian River fruit, Piper Aircraft and Historic Dodgertown. Today it has become a popular vacation spot for many.
The town was founded by Waldo Sexton who came here in 1914 and invested heavily in land and agriculture endeavors. His original home is now listed on the National Registry of Historic Places and is currently called the Driftwood Inn, which is a timeshare resort on Ocean Drive.
Wherever I went around the world, people had heard of Vero Beach.
Why Is It Called The Treasure Coast?
Vero Beach is in the heart of what is known as the Treasure Coast. You will find stories of wrecked pirate ships and looting Indians who would hoard the treasure that washed up on our beaches after crashing their ships on our reefs.
1715 Spanish treasure fleet shipwrecked here and to this day you will see people with metal detectors looking for precious Spanish jewelry after a good storm.
You can check out this treasure at the McLarty's Treasure Museum on AIA where you will find artifacts and some of the treasure found here on the Treasure Coast.
McLarty Treasure Museum
13180 North A1A
Sebastian Inlet State Park
Vero Beach, FL 32963
How I Ended Up In Vero
My grandfather retired here after first retiring in Fort Lauderdale. He decided that he was not interested in that level of hustle and bustle. Vero is still quiet compared to South Florida.
My stepfather's job had us living in rural Tennessee. In 1980 my parents decided to send me to boarding school in West Palm Beach for better educational opportunities. I would have a family member close to me and could come up here on the weekends to visit.
Growing up here in my teens I was always on the beach hanging out with my friends. I really miss that simpler time in life but in the grand scheme of things, it is still relatively quiet here compared to other areas in Florida.
We are starting to get a little, let's say …… busy, especially during the winter months and for purely selfish reasons I find myself wanting to hide how great it is here. It is with a sense of loyalty though, I need to brag about our little town, and the fantastic attributes it offers to its residents and visitors alike.
Vero Beach Today
Local and visiting teenagers called it Zero Beach because of the lack of nightlife and things to do back in the 80s and 90s. A lot has changed, and now we have world-class restaurants and a nationally recognized theater and art museum. There are also many events throughout the year that include boat and antique car shows and Art in the Park.
You will still find low-density housing, tree-lined streets, and kids playing outside. Our county leaders were smart with future zoning here and no longer allow buildings more than three stories tall. You will find the occasional taller building from before, but they are few and far between.

Restaurants
There are many wonderful restaurants in Vero, but there are a few that are a must-try when you come here.
The truth of the matter is there are a ton of great restaurants here in Vero Beach. These are just a few of my favorites.
See the Top 19 Breakfast Spots in Vero Beach!
The Beaches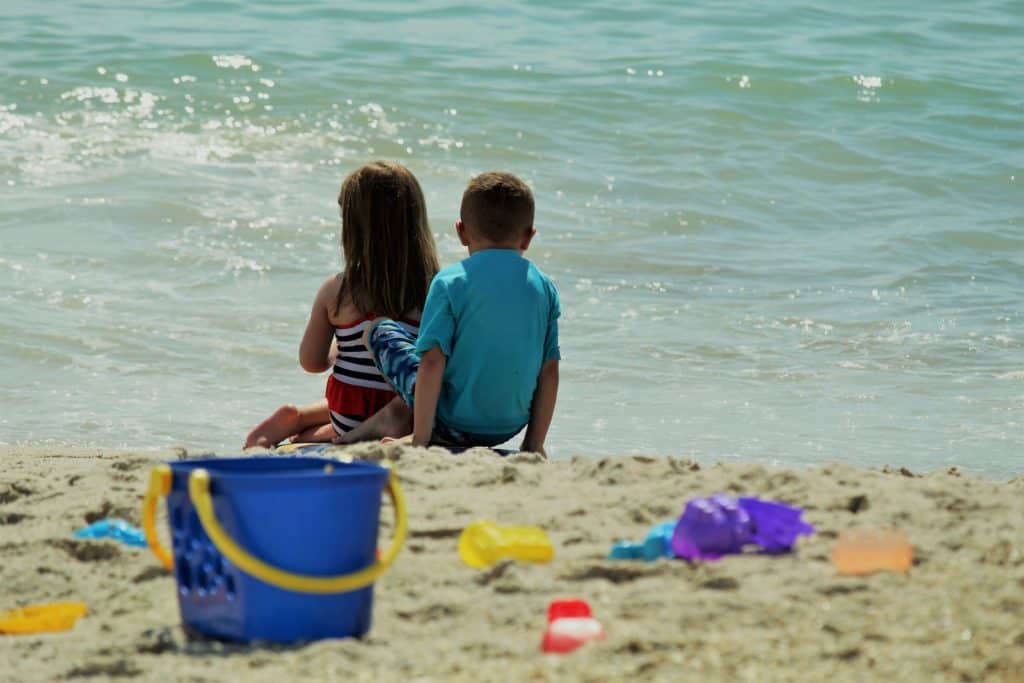 Vero Beach has beautiful uncrowded beaches with blue-green calm waters and is often overlooked as a top destination.
This means that I can find a parking spot at my favorite beach most of the time and even more so during the summer! The nice thing about Vero is that our parks and beaches do not require you to pay for parking. You will find well-maintained parks with benches, picnic tables and playgrounds both on the beachside and the mainland.
More and more people are flocking to our beautiful beaches, restaurants and cultural events in the winter making traffic a little more than crowded.
I met a friend for lunch who complained it took her 20 minutes to get from her westside home to the beachside restaurant where we were meeting. Once you live here long enough, you get used to summer traffic versus the dreaded winter traffic. But living in paradise here makes it all worth it.
According to Zillow, the median home price is $232,200 as of 2020.
Vero Beach is riddled with communities within the community, whether you choose to take advantage of our beautiful oceanfront estates or spread your wings on 5 acres of farmland there is something for everyone and every budget, including plenty of gated planned communities.
Many with second homes opt to go back North with cooler temps and visit family and friends. Some of my best memories are of summer in Vero Beach when the crowds are gone. I can venture back to my favorite restaurants and beaches without lines and waitlists.
Explore Vero Beach Best Hotels Here
There are Airbnb options here. Just make sure they are outside the city limits and follow all of the local ordinances.
My two favorite oceanfront hotels are Kimpton Vero Beach Hotel and Spa and Costa d'Este which also happens to be owned by Gloria and Emilio Estefan. Both have great restaurants.
When Should I Visit Vero Beach?
Summers, especially September, is very slow with some restaurants like the Ocean Grill, an iconic beachside restaurant, closing for part of the month so they can take a vacation and do maintenance before the winter season starts. Summer is actually a great time to visit if you can deal with the humidity! It is the peak of Hurricane Season. But there is also very little traffic.
During the summer there is a free concert series at Riverside Theater. You can also visit our Vero Beach Art Museum.
There are many other events put on by establishments to keep the summer fun going for the locals. Many of us are traveling to the cooler areas of the world to escape the Florida summer heat. The North Georgia and North Carolina mountains are about a 10-hour drive from here. We have access to the best of both worlds.
Winter in Vero Beach
Vero offers fantastic events all year round but in the spring and winter months, you will see that ramped up quite a bit while people take advantage of our nearly perfect winter weather. There is very little rain in the winter months comparatively. You will be able to visit the car and boat shows, arts and craft festivals, seafood and frog leg festivals, concerts and fundraising events.
Your outdoor activities include our free beaches, paddle boarding, kayaking, boating, fishing or just laying in the sun!
Don't forget shopping! Our beachside shops line Ocean Drive with fun and unique items. You can spend a whole day looking at unique art, jewelry, clothing and seaside themed trinkets.
Another fun event is a Sunday Polo match. Or you can take the kids to the Environmental Learning Center to play in the Indian River. There is plenty to do here in our not so sleepy town. We have even recently started hosting the Blue Angels at the Vero Beach Air Show!
Hop over to the Historic Driftwood Resort and Waldo's to overlook the ocean.
You can sip on your Pusser's Pain Killer while eating wings or their killer fried mushrooms! Almost every Sunday during the winter months, Waldo's has a band for entertainment.
There Is Always Fun Things To Do
Our photos below show the fun events and live music happening all over town!
You will find great local bands too. The Landshark's are a local band that became a successful opening band for Jimmy Buffet and other great entertainers. They started here in Vero Beach in the '80s and have now traveled worldwide as a Florida Beach Band doing Jimmy Buffet and Beach Boys Tribute Shows.
We have the pleasure of seeing them play at local venues like the Patio and Grind and Grape when they are back home in Vero.
Close-knit and a special sense of community reside here in Vero Beach. Small and cozy is the feeling you get when you come to visit.
Even with the seasonal push of visitors coming to share in our beautiful spot, it is still considered a small town.
If you are looking for the Best of the Best Beach Vacations you can see our friends article here! We were featured in it!
Check out our article about our Airboat Tour with the Marsh Beast just west of Vero Beach! If you are looking for our top pick for Vero Beach restaurants, check out our list for 2021!