Running marathons in every US national park, taking up martial arts after retirement, golfing around the globe, and remodeling two houses at once … these four aging baby boomer men, Bate Blair, Jeff Nelson, Victory Murray, and Stephen Michaud, each enjoy an exciting lifestyle. And they all have the drive to continue aging healthfully into their twilight years.
These men also share another commonality: They were each diagnosed with prostate cancer, a disease that can strike men at the median age of 68 regardless of their ambitious activities and wholesome lifestyles.
Advances Made in Prostate Cancer Treatments
Thanks to advances in prostate cancer treatments–and the fact that all four men were diagnosed with localized prostate cancer–they were able to take advantage of a new class of precision robotic technologies to treat only the diseased portion of their prostate.
Termed focal therapy, this precision robotic system is used for a noninvasive, bloodless procedure designed to destroy precisely targeted prostate cancer cells, using high intensity focused ultrasound waves (HIFU), while leaving the remaining healthy prostate intact. This is an exciting new alternative to more radical treatments requiring surgery or radiation to treat the entire prostate rather than focusing only on the diseased area.
As a result, the risk of life-altering side effects such as urinary incontinence and sexual dysfunction are dramatically reduced.
Focal Robotic HIFU
Focal robotic HIFU is a game-changer with regard to men's ability to recover quickly from these outpatient procedures and preserve their prostate.
"The less tissue we remove from a man's body, the better he will do post-treatment for prostate cancer," said Stephen Bardot, MD, Chairman, Department of Urology, Associate Medical Director, Surgical Services at Ochsner Health in New Orleans.  "This new generation of precision tools are purpose-built for prostate treatment, with pin-point accuracy, enabling the urologist to precisely and non-surgically eradicate only diseased cells, while preserving the rest of a man's healthy prostate and functionality."
Focal robotic HIFU works by fusing high resolution imaging and biopsy data with real-time ultrasound-guided imaging. This gives urologists highly detailed 3D views of the prostate and lets them establish precise contours around the diseased tissue. Then the system is programmed to "search and destroy" only that portion of the prostate using the high intensity ultrasound waves.
Safe and Effective
What makes focal robotic HIFU stand out as a breakthrough in robotic technology is its intelligence in carrying out the precisely targeted ablation. The urologist first plans the navigation to the diseased area. Then, he enters the plan and Focal One automatically directs the probe toward the location of the tumor, destroys only this designated area and adjusts as needed, in real time. The urologist can stop and readjust manually if necessary, so he is always in full control.
Focal robotic HIFU is similar to a pilot flying a commercial aircraft. He first enters the flight plan and coordinates into the navigational system and the jet uses sensors and makes adjustments to fly safely to the chosen destination, with the pilot maintaining full control in case intervention is required.
Focal robotic HIFU has changed what has previously been an unfortunate quality of life "sentence" for men. They can avoid the disruptive side effects because they now can take advantage of this safe procedure through doctors and hospitals that are leading the way, such as Mount Sinai Hospital, Duke Health, University of Miami Miller School of Medicine, Houston Medical Center, Mayo Clinic, UChicago Medicine, UCI Health and University of Southern California Keck School of Medicine, and many others.
Precision Diagnosis
Another precision technology that is delivering more accurate prostate cancer detection and reducing unnecessary biopsies is micro-focused ultrasound. A dramatic improvement over standard ultrasound, micro-focused ultrasound enhances visualization of suspicious areas of the prostate with 300 percent higher resolution over standard ultrasound.
Typically, when the urologist performs a standard ultrasound to look throughout the prostate and guide the biopsy to detect the cancer, he is often doing the biopsy blind, taking an average of 12 random core samples in different areas, with the possibility of results showing a false negative or under-graded prostate cancer diagnosis.
And with an imprecise diagnosis and to avoid any risk, the urologist may recommend the patient have the radical prostatectomy or radiation to surgically remove or radiate the entire prostate, which, as mentioned earlier, may cause the patient long term side effects of urinary incontinence and erectile dysfunction.
Micro-focused ultrasound has proven to be comparable to mpMRI in detecting clinically significant prostate cancer and targeting biopsies in real-time to help urologists determine, with certainty, the grade and stage of cancer, when detected.
Research Underscores Positive Outcomes of HIFU
During Prostate Cancer Awareness Month in September and again in October, the Journal of Urology is scheduled to publish two studies, performed by the University of Southern California Institute of Urology, Keck School of Medicine, and University of Miami Miller School of Medicine, both highlighting favorable HIFU outcomes. Adding to numerous European studies, these are the first U.S. studies conducted that detail successful partial-gland ablation using HIFU.
"We are pleased to present this first and largest US study on focal therapy with HIFU as a primary treatment for prostate cancer," said Andre Abreu, MD, Assistant Professor of Clinical Urology and Radiology, USC Institute of Urology, and first author of the publication.
"After two years of follow-up, 91% of patients avoided radical treatment and its inherently debilitating side effects. Additionally, all patients maintained full continence and there was no significant decline of erectile function and no major adverse events occurred."
The University of Miami study included 52 HIFU patients between January 2016 and July 2018 and only one patient (2%) had to undergo radical prostatectomy surgery following the HIFU procedure. No change in continence was observed and sexual function returned to baseline at 12 months for all remaining patients.
For the first time, precision technology is making it possible for men diagnosed with localized prostate cancer to get a precise diagnosis and undergo a non-invasive, precise outpatient procedure that allows them to resume the life they love. 
Bio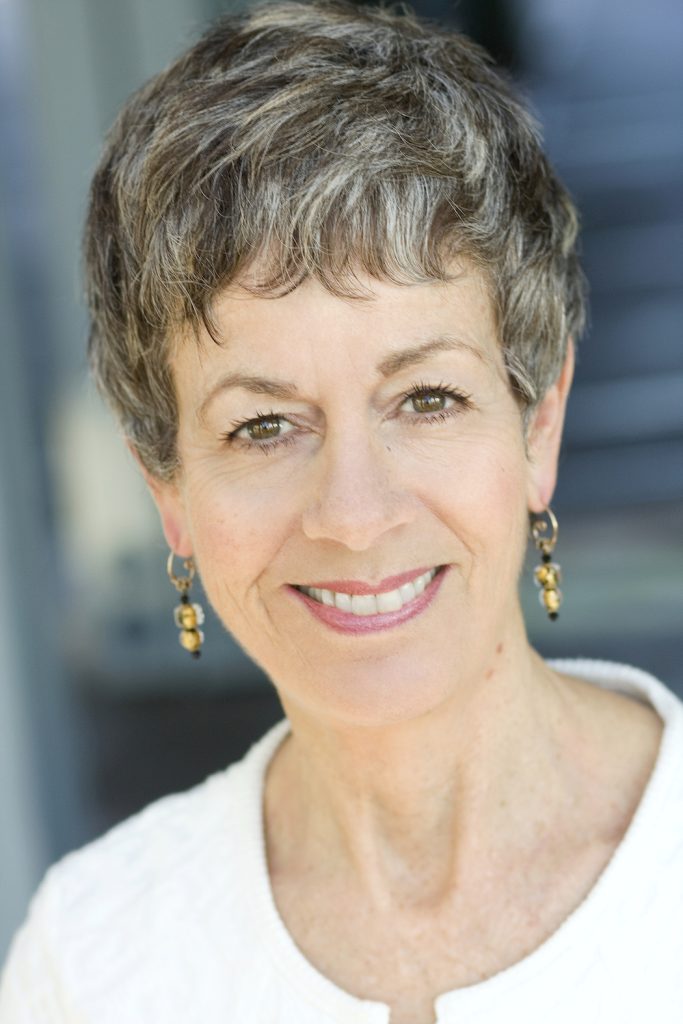 Shelly Gordon is the founder of G2 Communications, a medical marketing and public relations firm. For more than a dozen years, Shelly has worked with a variety of medical providers and specialists, and medical device manufacturers across the U.S. Shelly has written numerous articles about medical conditions, diagnoses and treatments that have appeared in top healthcare publications in print and online.
Photo Credit: Exatvu
These statements have not been evaluated by the Food and Drug Administration. Any product(s) on this website is not intended to diagnose, treat, cure, or prevent any disease.

Always consult a licensed health care professional before starting any supplement or nutraceutical. Especially if you are pregnant or have any pre-existing medical conditions. Individual results may vary. These are from my own experience and the experience of others and only our opinions.