Planning a trip to Cuba? Many are finding it confusing or they are thinking they can not travel to Cuba at all anymore. As many of you have heard, President Trump announced in April that he was reversing the current regulations concerning travel to Cuba. The good news is that US Citizens can still go to Cuba! This guide will help you to plan your trip to Cuba so you can immerse yourself in Cuban culture.
Starting in June of 2019, the US Government banned two of the three most popular ways to travel to Cuba: By cruise ship and by people-to-people trips used primarily by tour groups. Fortunately, there is still one way to plan a trip to Cuba if you are a US Citizen. You can use the "support of the Cuban people" category which has not been changed by the US State Department to gain access to Cuba legally.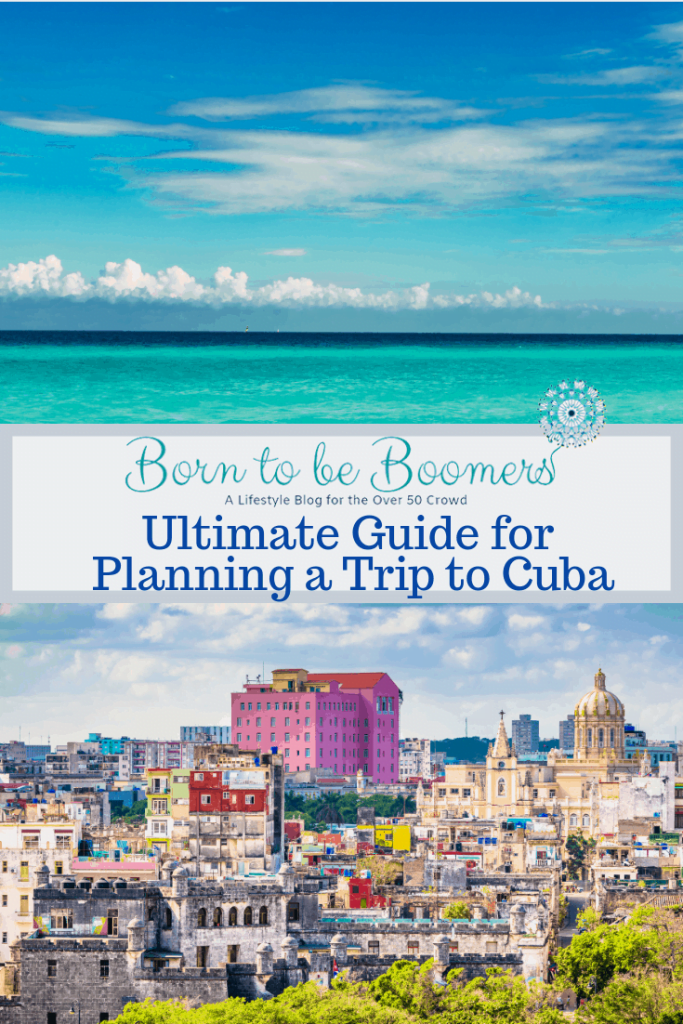 There are a few things you need to know before you book your flights and plan to go to Cuba.
There are several requirements that you must follow to enter Cuba. Once you are there it is a little more relaxed but you will need to follow these requirements and document your trip in case the US Government ever asks you about your trip.
Free Cuba Travel Journal
The US Government requires that you document your trip. You can use our Cuba Travel Journal to document your trip per the requirements. Not only can you plan your trip to Cuba with the journal, but you will also be required to document where you visited and keep your records for five years.
You will want to save your receipts in the journal and keep everything for any questions later.
Choose A Travel Category
Travel to Cuba for tourist activities remains prohibited by statute. However, there are currently 12 categories in which you can travel to Cuba, according to the US Embassy in Cuba. You must obtain a license or a tourist card before planning and booking your trip to Cuba.
family visits
official business of the U.S. government
foreign governments, and certain intergovernmental organizations
journalistic activity
professional research and professional meetings
educational activities
religious activities
public performances
clinics
workshops
athletic and other competitions and exhibitions
support for the Cuban people
humanitarian projects
activities of private foundations or research or educational institutes
exportation, importation, or transmission of information or informational materials
certain authorized export transactions
Whatever category you choose it is based on the honor system. Just make sure you do not spend money on the restricted list. This list is updated every year and I would suggest printing it out before you go. You will also have a guide who can help you navigate the list.
Most people choose to benefit the Cuban people for their category. This is the most popular category.
Support for the Cuban People
Even though there are twelve categories to travel under, the average traveler will fall under "support for the Cuban people".
This is what it boils down to. You must be supporting the Cuban people directly and not the Cuban government or military in any way. So you can still go to Cuba but you may not stay or do business with any entity that has any benefit to the government or military and is state-owned.
You must be willing to stay in a private home (known as casa particulares), eat at privately owned restaurants (known as paladars) and shop in privately owned businesses.
These paladars have been increasing in recent years due to the Cuban Government easing government regulations, allowing the Cuban people to own and operate restaurants as well as other businesses in Cuba.
You can read about my favorite paladar La Guarida here!
Submerse Yourself In The Cuban Culture
If you can imagine this. You will be staying in a Cuban home and eating authentic Cuban meals. You will be taken around and shown the sights by a local Cuban guide who is benefiting from your stay. Your experiences in Cuba will be focused on local immersion. I have to tell you, it actually sounds wonderful to me.
However, the days of staying at the fancier hotels and eating by the pool on the roof are off the table for now if you fly directly from the US.
We happened to visit one of these hotels when we were in Cuba. It was lovely and there is nothing better than looking over the Havana skyline. But to be honest, when I was there, I wanted to submerge myself into the culture as well. If you are looking for that type of experience then this will be the trip for you.

The Cuban people are friendly and welcoming. Tourism is one of the few ways to add to their income so they want to make sure you have a good time.
Airlines That Fly To Cuba
The airlines that currently fly to Cuba are:
Jet Blue
Delta
Southwest
American Airlines
United Airlines
You can fly to Cuba from many US Cities and you can fly non-stop direct from most Florida airports.
Tour Options for Planning a Trip to Cuba
Now you have two choices. You can use a tour company who will handle all of your accommodations, tours, plan your itinerary and make sure you stay within the guidelines as you travel individually. The rule is that you must have fully scheduled your trip.
The tour guides I researched feel you should have activities planned for most of the day or at least 8 hours.
OR:
You can book these things individually and stay at an Airbnb. I have heard wonderful stories of travelers there who had their host also double as their guide for the trip.
If you do decide to book your accommodations on your own you will need to check the restricted list of places so you do not violate the rules before putting down a deposit.
Book Top Attractions Below
Hotels On The Restricted List Havana
Aparthotel Montehabana
Gran Hotel Bristol Kempinski Effective November 19, 2019
Gran Hotel Manzana Kempinski
H10 Habana Panorama
Hostel Valencia
Ambos Mundos Hotel
Hotel Armadores de Santander
Beltrán de Santa Cruz Hotel
Hotel Conde de Villanueva
The Hotel del Tejadillo
Hotel el Bosque
The Hotel El Comendador
Hotel the Fleet Inn
Florida Hotel
Hotel Habana 612
Kohly Hotel
Los Frailes Hotel
Marqués de Prado Ameno Hotel
Hotel Marqués de Cardenas de Montehermoso Effective June 12, 2020
TheHotel Palacio Cueto Effective July 26 , 2019
Hotel Palace of the Marquis of San Felipe and Santiago de Bejucal
Palacio O'Farrill Hotel
Park View Hotel
Hotel Raquel
The Hotel Regis Effective June 12, 2020
Hotel San Miguel
Telegraph Hotel
Terral Hotel
Iberostar Grand Packard Hotel Effective November 15, 2018
Memories Miramar Havana
Memories Miramar Montehabana
SO / Havana Paseo del Prado Effective November 15, 2018
Hotel Santa Isabel Effective April 24 , 2019

Book Highly Recommend Havana Hotels Here
Stay In An Airbnb In Havana
The cost of an Airbnb is significantly less than staying in a hotel in Cuba. You will pay on average about $25 per night. May owners offer to be your official guide for you trip and can guide you as to where you can spend your money as a US Citizen.
Rules For Travel
There are certain rules for traveling to Cuba that every US Citizen is expected to follow.
The actual law states the following:
Each traveler engages in a full-time schedule of activities that:
(i) Enhance contact with the Cuban people, support civil society in Cuba, or promote the Cuban people's independence from Cuban authorities; and
(ii) Result in meaningful interaction with individuals in Cuba.
(3) The traveler's schedule of activities does not include free time or recreation in excess of that consistent with a full-time schedule.
The restricted list includes hotels in the main cities, tourist agencies, marinas and other businesses that support the Cuban Government and the military. What I know you can do is take salsa lessons, visit privately-owned art galleries and restaurants and tour the area with a private Cuban tour guide.
I would also recommend that you read the list of rules and restrictions as of June from the US Treasury.
If planning your trip to Cuba on your own sounds too complicated then I would suggest utilizing a tour agency that will make all of the arrangements for you. But it is really easy to do it on your own and it will save you a lot of money if you are able to hire a guide and get your tourist card.
Visas
Below is what the State Department states concerning getting your Visa so you can travel to Cuba directly from the United States. You can order all of the documents you need from a company like Easy Tourist Card.
OR:
You can apply for your card through the Cuban Embassy.
Please note that neither the U.S. Embassy in Havana nor the U.S. Department of State in Washington, D.C. process Cuban visa applications. To apply for a Cuban visa or for any questions regarding Cuban consular services, please contact the Cuban Embassy in Washington, D.C.:

Embassy of the United States in Cuba
Embassy of the Republic of Cuba
2630 16th Street, NW
Washington, D.C. 20009
Website: http://misiones.minrex.gob.cu/en/usa
Phone: (202) 797 8518 – Ext. 600
After the Trip
Once you plan your trip and arrive in Cuba you will want to document your time there showing that you stayed within the guidelines.
The US Government has the right to audit your trip for up to 5 years. If you do not have records to show that you stayed within the guidelines, this can result in fines and possible complications with future travel.
When we took our cruise to Cuba we were "required" to use only state-licensed and approved tours by the Cuban government. Now the US government is restricting us from using those if they have any benefit to the Cuban government.
Time will tell if this plan will work for or against the Cuban people. I know most of the comments I get on my Cuba articles are from people who thought they could not go at all.
I can tell you that tourism is one of the few ways for the people of Cuba can live above their current poverty-stricken status.
After doing the research for this article, I feel that this may actually work to get US Dollars directly into the hands of the Cuban people. After taking our trip there I realized how important it was for the people of Havana, and I am sure all of Cuba, for them to get this additional money to feed and support their families.
The average Cuban only makes around $30 per month. A Cuban doctor may make the same as a teacher, $35 per month, according to our tour guide, who was an English teacher.
Check out our trip to Cuba and our Classic Car Tour! In my opinion, this is the only way to see Havana!
Free Cuba Travel Journal