On our girls trip to Miami, it was important for me to see Little Havana in while we were there. I had just returned from Havana, Cuba the month before so I had to go see if there were any similarities to Havana, get some Cuban food, and walk around.
Little Havana is a Hispanic neighborhood located in the heart of Miami. You will find Latin music, food, and art when you visit. Visit famous spots like Domino Park where locals from the neighborhood will discuss politics and play dominoes. Little Havana is supposed to mirror Havana, Cuba, and is a part of the original landing spot of many Cubans who came to Miami in the 1960s. Now many immigrants from Latin America settle in Little Havana.
Where Is Little Havana?
We left our Airbnb and grab an Uber to Little Havana which is not far from Brickell. Littel Havana is only about 15 minutes from Miami beach so it is convenient for most tourist areas in Miami.
My friends were hungry and tired so we did not get to see much while we're there, but I was able to get a few snapshots of the heart of Little Havana, Versailles Restaurant, the Cuban Refugee Center and Domino Park. I am definitely going back to spend more time in this area. I also loved learning about Yoani Sanchez, the famous Cuban Blogger. There is a lot of Cuban History in the area.
Little Havana's History
We approached a local cab driver to get more information on the area. He was from Colombia so he was very friendly and was eager to teach us about the area. As a result, we learned from him that Little Havana is a replica of Havana, Cuba.
Whether or not that is true, I am not sure I could see that from where we were. There may be some square or area that was made to look like Havana. I feel that the architecture can never compare to what Havana, Cuba has.
Is Little Havana Safe?
I am not sure I would be walking the streets of Little Havana too late at night. I definitely felt safe in Calle Ocho, the central part of Little Havana.
It is clear that tourism is alive in this area and there are not really any issues here. You do not really need to venture away from Calle Ocho, (SW 8th Street).
Top attractions In Miami Havana! Book Now
There Is A Little Bit Of Cuba in Little Havana, Miami
Just like the guy in the pink suit and pink car we saw in Havana, Cuba, we find a pink guitar and this fun character in Little Havana, Miami.
Music could be heard as we were walking down the streets of Little Havana. People can enjoy a meal and listen to authentic Cuban music while they are enjoying Cuban food.
The colorful artwork was even on garbage cans. I loved the Cuban culture in this area and you could feel the love of Cuba and their homeland. Calle Ocho also holds Cultural Fridays, as most Florida cities do, with the best of Cuban arts, culture and music. There is also the largest street festival in Miami, Carnival on Calle Ocho. The street festival is full of Latin music, colorful dancers and street performers.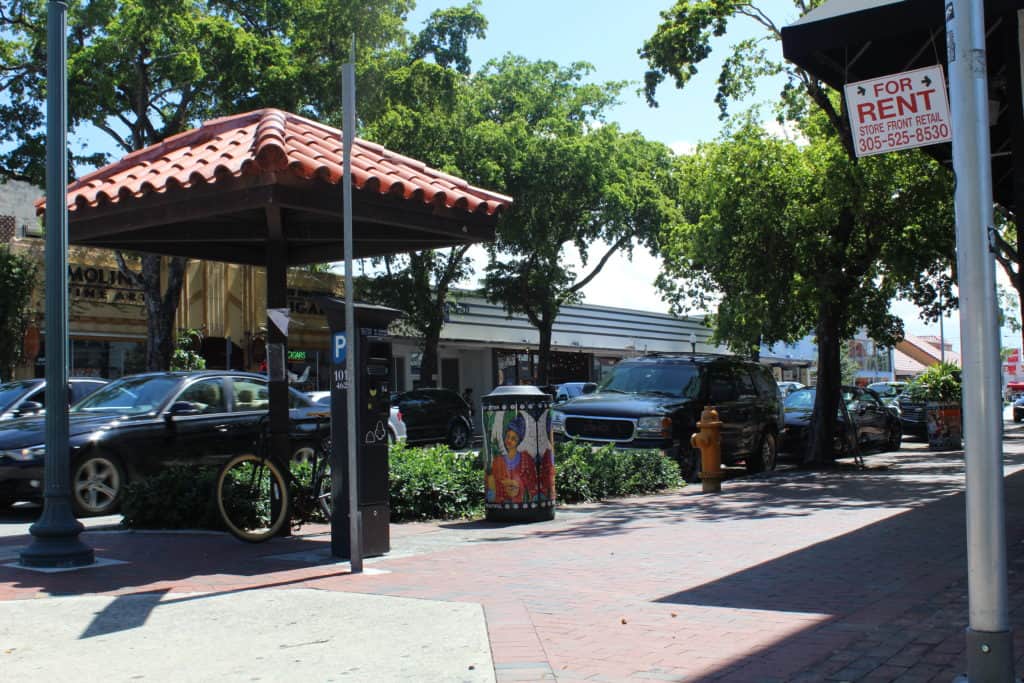 Domino Park
Maximo Gomez Park, also known as Domino Park in Little Havana, is also known as a place for discussing politics and getting together with friends. During the day this park is filled with older Cubans playing dominoes and having a great time. This is one big reason to go back earlier in the day. I love to people-watch!
Must Try Activities In Havana, Miami
Cigars In Little Havana
You must experience a cigar in Little Havana. Using the same traditions as in Cuba, you will want to be sure to find a cigar shop to get hand-rolled cigars. I Little Havana you will find some of the most authentic Miami-rolled Cuban cigars, with age-old aficionados rolling cigars just like their fathers and grandfathers once did in Cuba.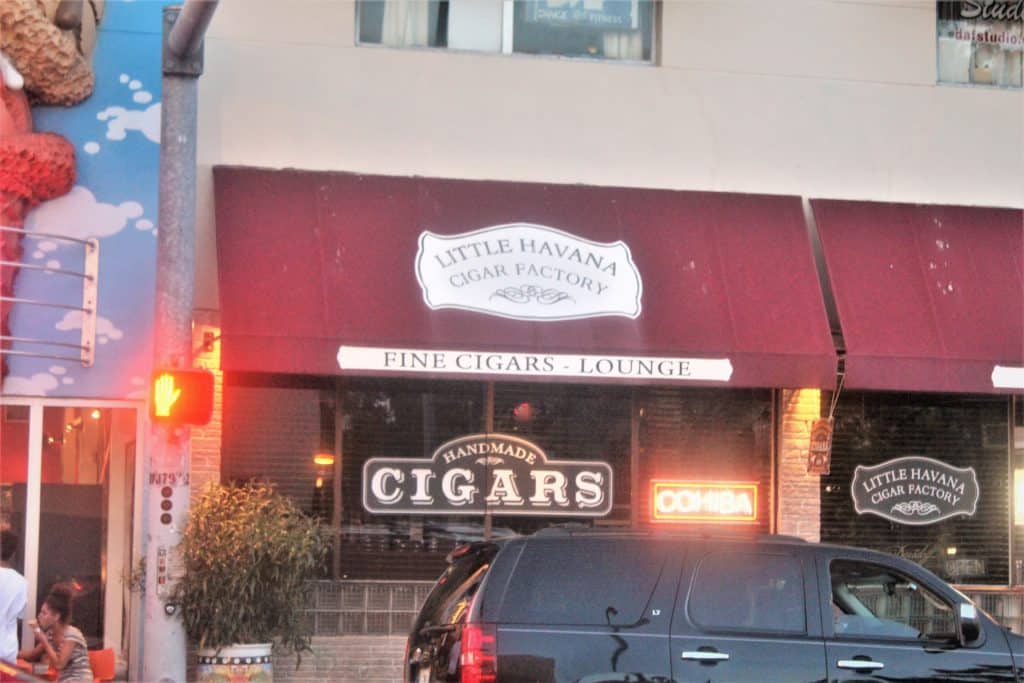 A Cuban Activist, Yoani Sanchez
Yoani Sanchez is a famous Cuban Blogger who received fame and international awards for her critical portrayal of life in Cuba under the communist regime.
She left for Switzerland in her younger years. Eventually, Yoani wanted to continue her efforts in exposing what life is like in Cuba so she returned. Time Magazine listed her as one of the most influential people in 2008. Yoani practiced freedom of speech under a communist regime that would not allow it. Yoani had to send her articles and pictures to friends via email who would post the articles for her.
In 2011, Yoani published her first book Havana Real: One Woman Fights to Tell the Truth About Cuba Today. This is a compilation of four years of her blog in book form. She was unable to leave Cuba to promote the book. To combat that, she composed videos of her reading the book on flash drives and had them smuggled out of Cuba.
More political blogs started popping up in Cuba. As a result, these blogs were dependant on friends and strangers to help outside of Cuba to keep them alive. You can still find her blog here.
Latin Quarter Specialty Center
The Specialty Center is considered to be the heart of Little Havana. It offers dance lessons and other community activities for the Little Havana residents.
The Versailles Restaurant
The Versailles Cuban Cuisine restaurant is away from the center of Little Havana, so we had to grab another Uber to get there. The restaurant is the most famous Cuban restaurant in Miami. Once we arrived, there was a line going out into the parking lot. However, it was a well-oiled machine so it did not take long to get seated.
The Versailles had a slight diner-like feel to it. But the food was excellent. The service was no-nonsense and efficient. The food was authentic with HUGE portions! I enjoyed the Lamb Shanks which were flavorful and delicious.
As we gobbled up our food we decided this was the best dinner we have had on the trip. But of course, the Cuban coffee was AMAZING!
Lamb Shank, Versailles Restaurant
The Cuban Refugee Center
In response to the number of Cuban refugees seeking asylum from Castro's regime, the Cuban Refugee Center is also known as the Freedom Tower. The US government established it in 1961.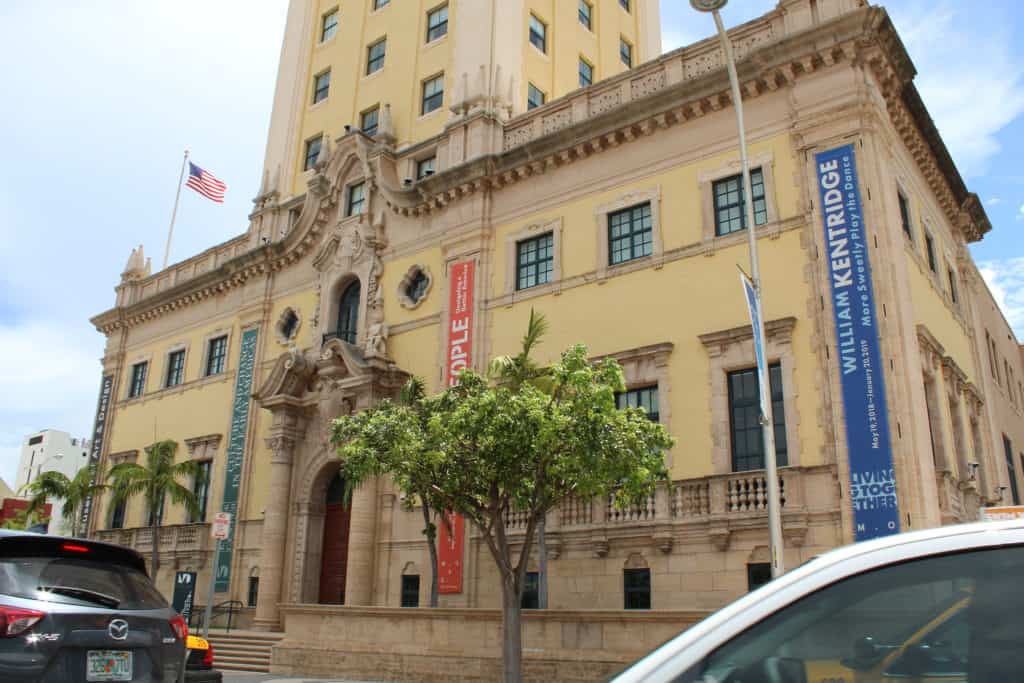 The Cuban Refugee Center offered support to Cubans in the form of medical, employment and educational services. In addition, it also helped to relocate Cubans out of the area.
To do research about the Miami Freedom Tower, I went to the University of Miami website and found archives located in their library. You can view the whole collection of photos here.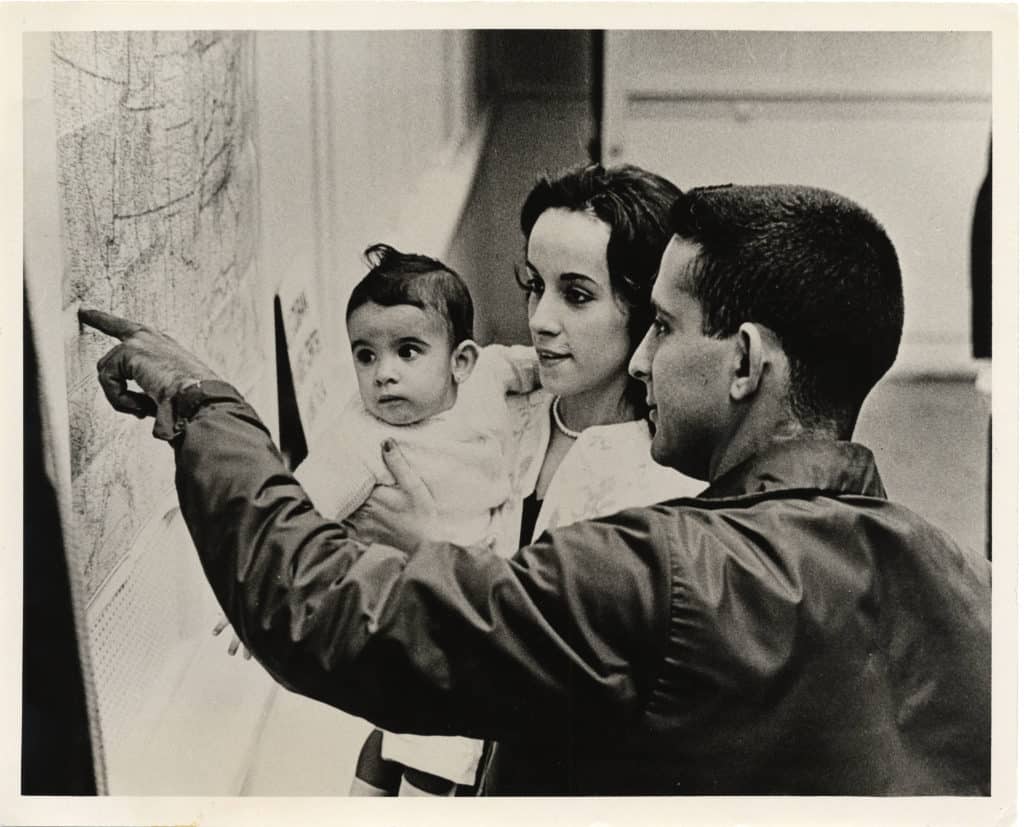 Can you imagine being the first refugees to land here in Miami? I imagine it was easier for the others who came here later knowing some friends and family were here.
I definitely want to revisit Little Havana during the day when I have better light and more time to people watch.
Have you been to Little Havana, Miami? Tell us all about it!
Be sure to pin this for later!