5 Tips to Maximize Your Travel Plans is a sponsored post written by me on behalf of Navy Federal Credit Union. All opinions are 100% mine.
We always have so much fun traveling! I had to go over some great tips I learned along the way to help you to maximize every minute of your vacation and the money you spend on your vacation.
5 Tips to Maximize Your Travel Plans
Maximize drive time. Depending on where we go, it can work out several ways. When we go to the Florida Keys, we leave at 4 AM and arrive in Key Largo at 7:30 AM. This allows us to watch the sunrise, go to a nice breakfast and most importantly, we miss the Miami traffic! Then we make our way to the Keys!
Leave the night before. When I worked my corporate job, I would always plan my flight for the night before so I worked the day I left on vacation. You can also take the red-eye so you arrive in the morning and start your vacation as early as possible!
Be a good planner! Plan while you are home. Weather forecasts can be correct sometimes, right? On our last trip to Tennessee we knew it was going to be cold and to bring in the cold front there would be some rain. This way we always have something to do, no matter what the weather is like.
Take time to rest. Don't over-plan to the point where you are not having fun anymore because you are tired or stressed running to the next activity. You may find something you want to do that is not on the list and if you are overextended already you can miss out on something you were not aware of.
Get a great travel credit card! I love using one vacation to pay for the next vacation! A great way to do this is with the Navy Federal Visa Signature Flagship Rewards card! Flagship features and benefits have been already receiving great rewards but Navy Federal made it even better! Whether you are using the card for everyday commuting or taking your dream trip around the world, the perks of this card are amazing!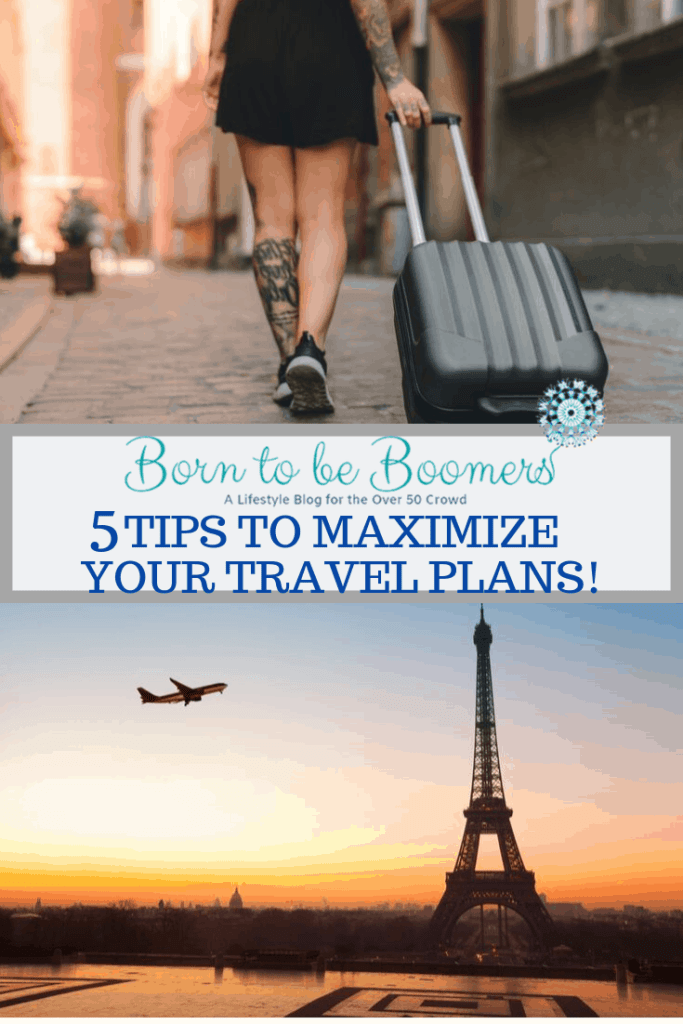 Receive 3x points on all travel, such as airline, train tickets, car rentals, and hotel stays. Any travel-related arrangements will qualify including everyday travel and travel experiences. All of these points means more to spend on your next vacation!
Getaway Travel: Airline, train tickets, hotel stays, car rentals, travel agencies, cruises, campgrounds and RV parks, timeshares, boat rentals, motorhome rentals, and travel-related arrangement services
Everyday Travel: Ride-sharing services, bridges, tolls and ferries, parking garages and lots, bus lines, limos and taxis, commuter transport, passenger railways
Travel Experience: Public golf courses, amusement parks and tourist attractions including museums, vineyards, and aquariums
More Benefits with Flagship
2x points on everything else you purchase.
There are no caps on the rewards you earn and rewards never expire as long as the account is open and in good standing.
One point is now equal to $0.01 when you redeem for cash, travel or gift cards. For example, 10,000 points will get you $100 in cashback, flights, hotel stays and more!
The Flagship credit card is reserved for Navy Federal's seasoned travelers who deserve a premium card and the highest rewards. As always, Navy Federal will continue to offer 24/7 member service and a low annual fee.
Apply and once approved you will receive a $100 credit towards TSA Pre✓! Visit the Navy Federal website and learn more about the Flagship credit card!
What are your favorite travel hacks?
5 Tips to Maximize Your Travel Plans!